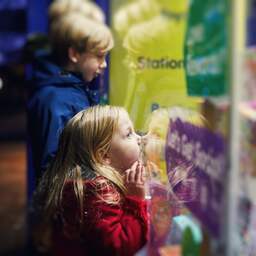 ---
May 23, 2023 at 5:09 am
We bought less in the first three months of this year. Nevertheless, shops have increased their turnover, according to new figures from Statistics Netherlands. This is mainly because the prices are now much higher.
Retail sales this quarter were higher than a year earlier for the eighth time in a row. Compared to last year, turnover was almost 8 percent higher in supermarkets, furniture stores, electronics stores and butchers, for example. Supermarkets in particular achieved a higher turnover.
Nevertheless, sales fell by 3 percent in the first months of this year. That is also not the first time, because from April 2022 less was sold in stores. Do-it-yourself stores in particular had to endure it: they sold 3 percent less than last year.
The fact that the entrepreneurs had more income does not mean that they also made more profit. Many retailers are faced with higher expenses for wages and energy, for example. They pass on these extra costs in the prices of their products, making them more expensive but not always increasing profits.
This is also reflected in the number of bankruptcies. According to figures from Statistics Netherlands, more shops went bankrupt in the first quarter of 2023 than in the previous quarters. A total of 86 stores went bankrupt, more than twice as many as in the first three months of 2022.
---
---