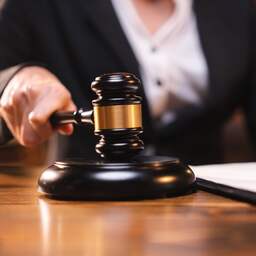 ---
May 23, 2023 at 6:00 PM
A couple who involved the woman's minor daughter in their sadomasochistic (sm) relationship has been sentenced to four years in prison.
The couple made and distributed child pornography. They also owned it. Both the 42-year-old woman from Beilen and the fifty-year-old man from Wassenaar were found guilty for this. The judge also finds that the mother is guilty of matchmaking (offering her child for lewd acts).
At the end of 2021, the girl reported sexual abuse in the period from 2014 to 2017. She was eight years old when this started. The couple has been detained since February last year, both deny the abuse.
The mother only admitted that she took nude photos of her daughter on behalf of her 'master'. She could not refuse him anything, she told the judge earlier.
According to experts, the woman is dealing with mental disorders, including a stress disorder. These disorders had an influence in the criminal offenses she had committed. They can therefore be charged less.
Experts judged the man to have narcissistic traits and little empathy. But this is too little to speak of a disorder. De Wassenaarder is therefore considered fully responsible. The couple must pay the victim compensation of 17,500 euros.
---
---