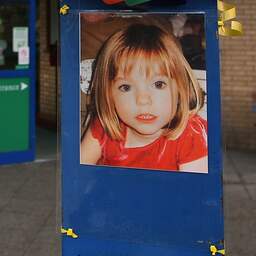 ---
May 22, 2023 at 3:46 PM
The Portuguese police are on Tuesday sixteen years after her disappearance a new search for the British girl Madeleine McCann. The search takes place at a dam over the Arade River, about 50 kilometers from the Portuguese seaside resort in the Algarve where the child went missing.
The search would be carried out at the request of the German authorities, who hope that new information can be found in the vicinity of the dam. The German suspect Christian B. used to visit that place regularly, Portuguese media report.
The British police would also be involved in Tuesday's actions.
Since 2020, the involvement of 44-year-old B. in the disappearance has been investigated. At the time, the German authorities reported that they believe McCann is dead, and that B. is likely responsible.
B. is currently imprisoned for the rape of a 72-year-old woman in the same Portuguese region. He has not been officially charged in the McCann case and has always denied involvement.
Case attracted worldwide attention
Madeleine McCann disappeared without a trace on May 3, 2007 from her bedroom at the holiday resort in the southern Portuguese Algarve, where she was staying with her family. The missing persons case became one of the largest unsolved crime cases in history and attracted worldwide attention.
The fate of the girl has been unclear since her disappearance. In the past sixteen years, several suspects have been identified and acquitted, including Madeleine's parents Kate and Gerry McCann. It is now likely that B. played a role and that McCann is probably no longer alive.
---
---