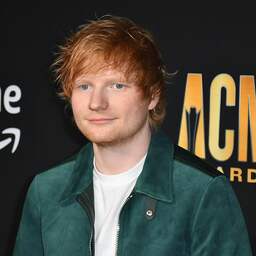 Ed Sheeran has not yet seen the entire documentary series made about his life. In an interview with Extra, the British artist says he feels uncomfortable watching The Sum of It All in its entirety.
"It's uncomfortable for me to watch, so I haven't sat down to binge it all at once," he says. He adds with a laugh that he hopes "other people like it more than I do".
In the conversation, Sheeran also says that he was surprised by how the four episodes ultimately turned out. "I didn't really realize they were making a movie about grief and mental health. I thought we were making a documentary about my upcoming album, so when I saw it I was like, oh, okay" , says the 32-year-old singer.
The Sum of It All recently came out on Disney+ and follows Sheeran in 2022. In that year, his wife Cherry got a tumor when she was expecting their second child, he lost his best friend and was sued for plagiarism. The events were the inspiration for his latest album.
---
---