The brand new Netflix movie The Mother (2023) with Jennifer Lopez is an extraordinary success. To capitalize on popularity, Lopez and on-screen daughter Lucy Paez discuss a thrilling snow action scene from the film, and give the ins and outs of the filming.
Real environment
In a newly revealed video, Lopez and Paez describe what it was like to film a fierce action scene in the snow. For example, the young actress says that almost everything you see on screen in terms of surroundings is real. "The snow was real and the wolves were real," says the actress. "It helped a lot to get into character like that," Lopez added.
Popular on Netflix
The Mother is now in the Netflix top 10 in 93 countries and the action thriller has the number one position of the world's best viewed films on the streaming service. Yesterday the film was viewed more than 43 million hours worldwide and this has now risen to more than 83 million hours.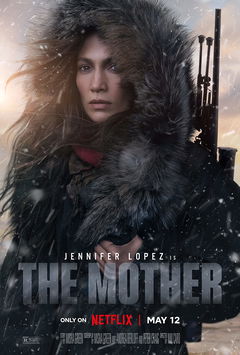 5.5 Watch on Netflix • 'The Mother' follows a hit man (Jennifer Lopez) who is hiding for her criminal ex-boyfriend and who years earlier gave her daughter up for adoption.
The Mother is now available on Netflix.
Beeld: Still 'The Mother' via Ana Carballosa/Netflix
Text: Netflix
---