Rachel Hazes has a subscription to the court: André Hazes' widow will be back in court on Monday. For the third time against her former best friend Marieke van Beek, with whom Hazes is at odds for various reasons. What is going on between the two, and what is the judge ruling on today? Eva Vanderstricht
The case about the rental house
Hazes and Van Beek were once best friends. The two spent a lot of time together privately and even worked together. Van Beek played an important role in the lives of Hazes' two children and lived nearby. The friendship even went so far that Hazes bought a house for Van Beek, who paid rent to her best friend.
Three years ago, the bomb burst when it turned out that the former best friends had a fight about money. According to Hazes, Van Beek paid far too little for the house and would also have an outstanding loan of thousands of euros. The quarrel ended in a lawsuit: Van Beek believed that the rent was 800 euros per month, while Hazes wanted to see 1,450 euros per month. Hazes hoped to get the money through the courts. That amount could increase considerably, because Van Beek had already lived in the house for four years.
Moreover, Van Beek would not have paid the rent for fifteen months. The two former girlfriends were given the space to come to a solution together, but they did not succeed.
Van Beek speaks bad words about her former girlfriend. According to Van Beek, the rent for the first three of these fifteen months was paid "in kind" and the remainder would be settled with an amount of 9,000 euros that Van Beek would have lent to Hazes. The court wants Van Beek to demonstrate this agreement on the basis of witnesses. This will be discussed in a subsequent session.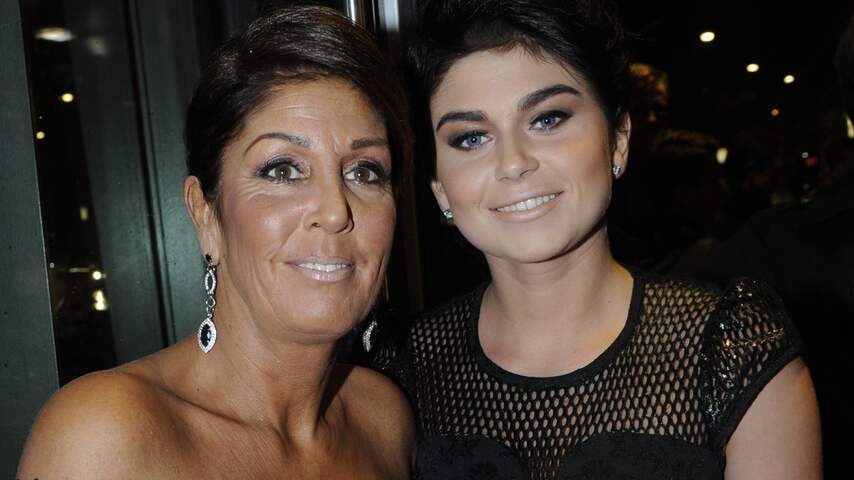 Rachel wants to hear from her daughter Roxeanne about the power of attorney she gave her seven years ago.
The power of attorney case
There is a second case between the old girlfriends. Hazes wants to hear from Van Beek, former business partner Rob Israël and her daughter Roxeanne Hazes about a power of attorney she provided when she had a breakdown in 2016. That power of attorney gave them the authority to act in Hazes' name. This may involve filling in a form, making a payment or making a purchase.
Hazes appointed Van Beek, Israel and Roxeanne as plenipotentiaries. According to lawyer Royce de Vries, who also represents Rachel in this case, the three "abused" that power of attorney and they "enriched themselves", he said in April last year.
The court in Amsterdam ruled in October last year that Hazes may only hear the three attorneys about an invoice for a coaching program of 24,000 euros.
Hazes has appealed in that case. She wants to hear from Van Beek, Israel and her daughter about more matters. An oral hearing of this will take place on 6 September at the Amsterdam Court of Appeal.
The case about the administration
Hazes and Van Beek meet on Monday in summary proceedings: a case in which it is important that a decision is made quickly by the judge. Until March 1, 2020, Van Beek worked as an office manager and personal assistant at Melvin Produkties, Hazes' production company. The company was once founded by André Hazes, who left it to his wife after his death.
When Van Beek left the company, she allegedly took the administration with her. This means that she does not comply with the agreement that was once concluded between Van Beek and the company. She would also not comply with confidentiality agreements by sharing confidential information with third parties. For example, in the other cases against Hazes in which Van Beek is involved.
Melvin Produkties demands full overview and transfer of company property still owned by Van Beek. The judge will decide on Monday whether they will go along with this.
---
---