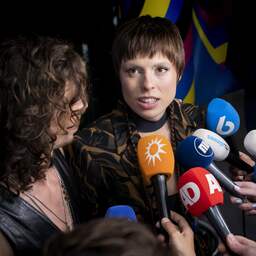 The Eurovision Song Contest, which took place on Saturday, has come to an end. Mia Nicolai was part of the Dutch entry together with Dion Cooper. Now that the festival is over, the singer says on Instagram that she will take a rest and go to sleep "two weeks in a row".
Nicolai posted a number of photos on social media on Sunday, with which she looks back at the past period. "Go to sleep two weeks in a row after these great days at Eurovision," she captioned the photos. In addition, she says she is very grateful for everyone she has met. "It was one for the books!"
The Dutch entry was eliminated in the semi-finals with the song Burning Daylight. The Swedish Loreen won the Eurovision song contest with the song Tattoo. The singer also won the Eurovision Song Contest in 2012 with the song Euphoria. This is her second Eurovision victory.
---
---