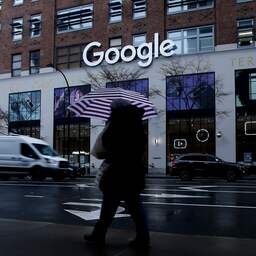 ---
May 12, 2023 at 11:47 am
Bard, Google's ChatGPT competitor, is not coming to Europe for the time being. This week, the company announced that Bard will be available in 180 countries, but that didn't include European countries yet. Google will eventually release Bard in Europe, promises CEO Sundar Pichai.
"We are definitely going to bring Bard to the countries of the European Union," says Pichai. According to the CEO, countries such as Germany, France, Italy and Spain are important in the introduction of new Google products.
When releasing new services, a number of requirements must be met. "Of course we want to adapt a product like Bard to the local conditions. We want to do everything right."
Google announced this week that Bard will soon receive support for the Dutch language. But the introduction of a chatbot must also abide by other regulatory issues regarding the use of artificial intelligence.
"Regulations differ in countries around the world," says Pichai. "So there's more work to do, but we're determined to get it done."
Competitor of ChatGPT
With Bard, Google wants to compete with the popular ChatGPT from start-up OpenAI. Two months ago, Bard was initially activated for select users in the United States and Great Britain.
The chat programs can answer questions on a wide variety of topics and compose or write emails on demand.
The European Union wants to draw up policy on the use of artificial intelligence. It would be the first time that such rules have been laid down. MEPs working on the issue said on Thursday that the EU rules for AI that are already in the making need to be further tightened.
---
---