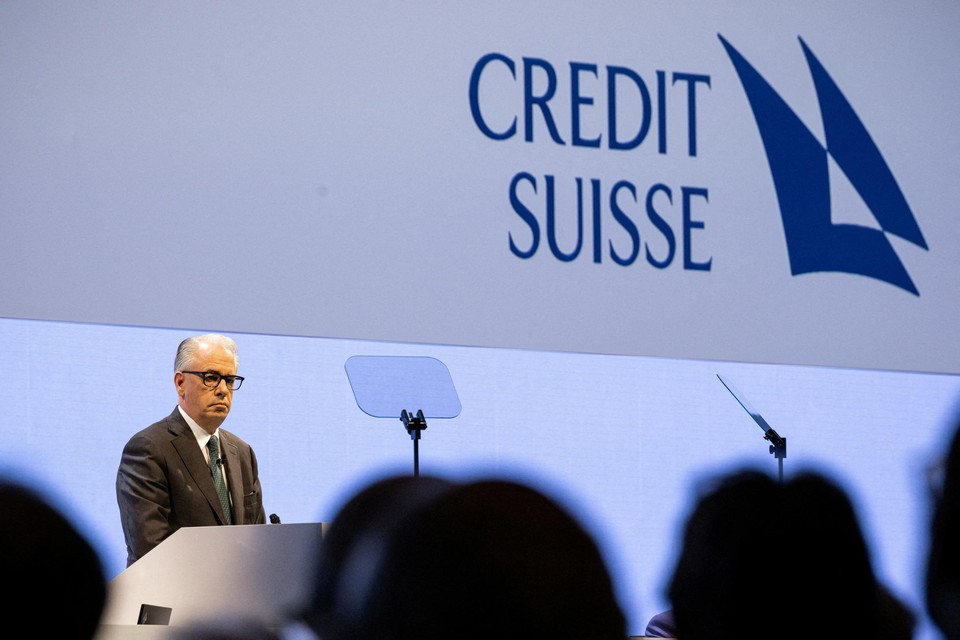 Ulrich Körner, the CEO of Credit Suisse, becomes a member of the executive committee at UBS. The major Swiss bank announced this on Tuesday in the context of the takeover of its rival. UBS is also getting a new CFO, Todd Tuckner, who will replace Sarah Youngwood.
gjsBron: BELGIAN
Today at 09:15
The 60-year-old Körner worked for a large part of his career at UBS, only last year he moved to Credit Suisse to put things in order there. Due to his knowledge of both organizations, he will be responsible for the continuity of operations during the integration process.
Earlier this year, Credit Suisse was taken over for CHF 3 billion by its larger peer UBS under pressure from the Swiss authorities. Credit Suisse had been plagued by scandals for years and accumulated losses. The large bank also suffered reputational damage as a result: in the first quarter, more than 61 billion Swiss francs (converted to 62.5 billion euros) flowed away.
UBS now expects the acquisition to be completed one of the following weeks, it says on Tuesday. But even then, the two banks would initially continue to operate separately from each other, with policy focusing on five divisions and four regions. Initially, nothing will change in the branch network either.
---
---