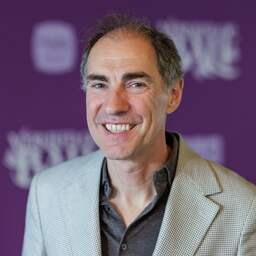 The Dutch musical Blind Date is being filmed. The production company of director Johan Nijenhuis has bought the rights.
Blind Date is about Bob and Jenny who have little luck in love. So they register on a dating site for blind dates and have all kinds of special dates. Blind Date has a chance to win several Musical Awards, which will be presented later this month.
Allard Blom, who wrote the musical, is also responsible for the film script. He was previously involved in musicals such as Piaf and Dik Trom.
Nijenhuis, known for films such as Costa!, Tuscan Wedding and The legs of Sint-Hildegard, was immediately enthusiastic about the story. "Every romcom is about the relationship between people and usually ends with a kiss. What happens between the encounter and the kiss makes it funny and contemporary. Blind Date delivers a very original and honest look at it," says the director.
Filming should start next year.
---
---