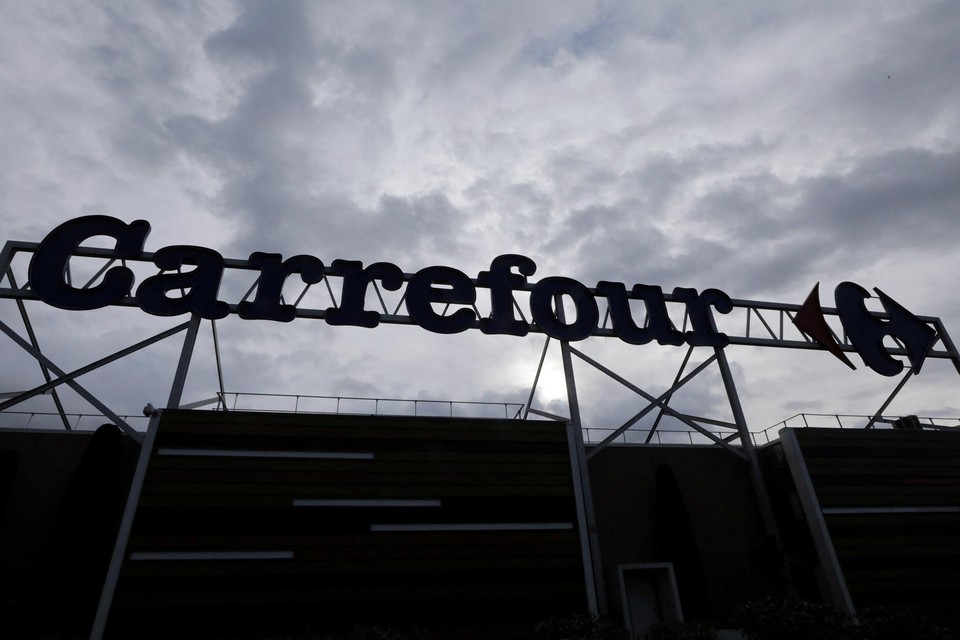 After Aldi and Lidl, Carrefour is now also implementing a series of price reductions. They will take effect on Monday and are aimed at strengthening the purchasing power of Belgian households. Carrefour reports this in a press release.
"In a context of falling raw material prices, Carrefour has sat down with its suppliers to renegotiate prices downwards," it read. "It is obvious that Carrefour will allow its customers to benefit from these new purchase prices by passing on this reduction in the sales price in the shops."
The price reduction will apply to products from national brands and from Carrefour itself. The aim is to "strengthen the purchasing power of Belgian households". Consumers will pay less from today on, among other things, liquid flour, McCain croquettes and ultra-comfort toilet paper. "These are products that are bought a lot," says Aurélie Gerth, spokeswoman for the retailer.
The discounts are implemented in both the Carrefour stores and the webshop. While 100 products will cost less in the hypermarkets, the smallest Carrefour Express stores will cost 25 items. The Carrefour Markets are a number in between. The reduced prices are indicated by 'lower prices' posters in the shops.
In recent months, it has mainly been food prices that fueled high inflation. In April, according to statistics agency Statbel, they were 16.64 percent higher than a year earlier.
According to Carrefour, it will not stop with that one wave of price reductions. Further price reductions are already planned for consumer products, fresh products and non-food products in the coming weeks.
Earlier, the price of hundreds of products was also reduced at Aldi and Lidl. At Carrefour, a series of promotions, such as the price freeze of 100 products for 100 days, were also announced in August 2022.
---
---