---
May 05, 2023 at 5:33 PMUpdate: 4 minutes ago
Lionel Messi apologized to his Paris Saint-Germain teammates on Friday for the unauthorized trip to Saudi Arabia. The star player traveled to the country on Monday, while a training was scheduled.
"I thought, as always, we would have a day off after the game," Messi said on Instagram on Friday. "I planned this trip and I couldn't cancel it anymore. I apologize to my teammates and wait to see what the club wants to do with me."
The 35-year-old Messi was suspended for two weeks by PSG because of the trip to Saudi Arabia. The seven-time Ballon d'Or winner was missing from his club's training on Monday and was spotted in Saudi Arabia, the country of which he is a tourism ambassador.
The players of the leader in Ligue 1 actually had a day off, but it was canceled due to the defeat against FC Lorient (1-3). Messi therefore had not received the green light to travel to Saudi Arabia, but went anyway. As a result, he is not allowed to play and train for two weeks, and he will not receive a salary for both weeks.
PSG coach Christophe Galtier left it in the middle on Friday whether Messi will return to action after his suspension. "We'll see what happens," he said cryptically. "Conversations are being held with everyone, including Leo. We'll see."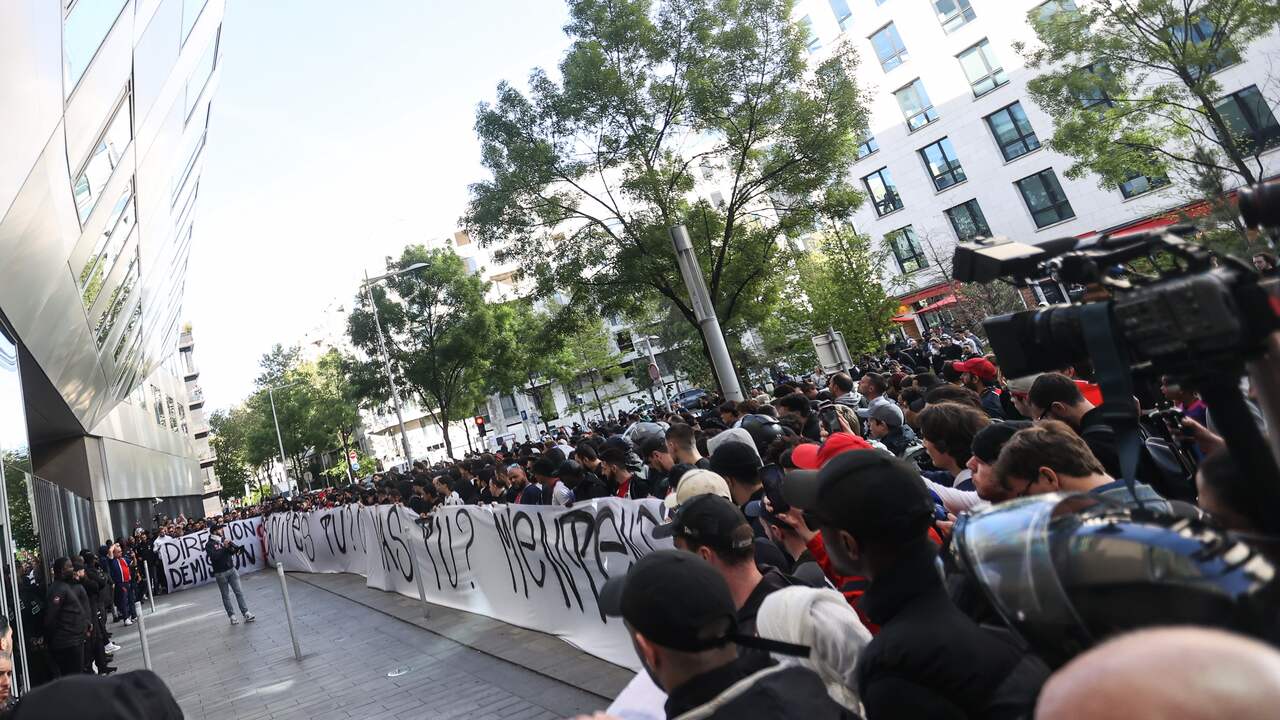 0:34 Play button
Unsettled at PSG for several weeks
According to various media, it is already certain that Messi will leave PSG after this season. The Argentinian has not yet extended his expiring contract with the reigning national champion. He has been linked to a return to his old love FC Barcelona for a while.
It has been restless around PSG for several weeks. Fans demonstrated at the stadium this week because of the team's disappointing results and weak mentality. Angry members of the hard core also gathered in front of Neymar's house, where loud calls were made for the Brazilian to leave.
Paris Saint-Germain is five points ahead of number two Olympique Marseille in Ligue 1 with five games to go. The national champion will play against Troyes on Sunday at 8.45 pm.
View the position and the program in Ligue 1
---
---