Three weeks after actor Jamie Foxx's sudden hospitalization, much remains uncertain about his health and recovery. Foxx is still under observation in his hospital bed and, according to TMZ, friends say he "could use some prayer."
Medical complication
On April 13, we reported that Foxx had been hospitalized in critical condition earlier that week. Foxx's daughter Corinne shared an alarming message on Instagram revealing that the Django Unchained actor had experienced a serious medical complication. Remarkably, even now, three weeks after the accident, we still do not know exactly what happened.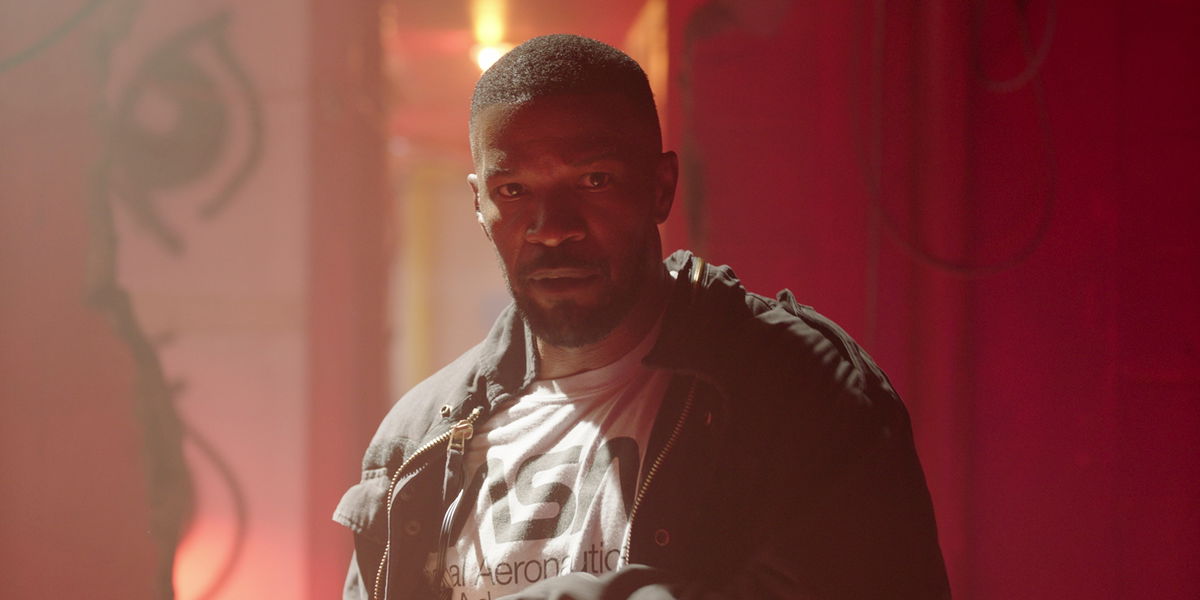 Still 'Project Power' via Netflix
'Pray for Jamie'
Foxx resides at a medical center in Atlanta, Georgia, and doctors are reportedly still running tests to see exactly what's going on. On April 21, a source told People the actor was "okay, awake and alert" but still in the hospital. That situation has not changed, and according to TMZ, friends of Foxx are now calling to pray for Jamie.
Effects on recordings
The recordings of the musical game show Beat Shazam, which is popular in America, have now started without Foxx. The actor presented the program, in which participants have to guess songs against the well-known music app, since it started in 2017.
Before the accident, he was shooting "Back in Action," a new Netflix action movie that will also star Cameron Diaz. Exactly what consequences the prolonged hospitalization will have for Foxx's role is not yet known. After the emergency, several shooting days and moments were canceled, but it is not clear what will happen if the actor still cannot return in the near future.
Image: Photo via depositphotos
---