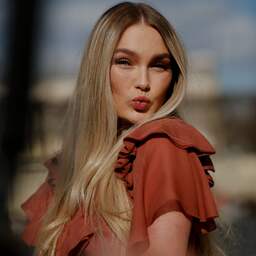 ---
29 Apr 2023 at 13:47
Romee Strijd has found out the cause of the severe headache that the top model has been struggling with for over eight months. According to her, it is probably due to Supra-orbalis neuralgia, Strijd discovered after a visit to the neurologist.
The 27-year-old Dutch top model says she already feels much better on Instagram. "I am so happy because I visited a wonderful neurologist here in the Netherlands."
"After I told all my complaints, he said that it is not a migraine, but that it is probably due to supra-orbital neuralgia," the model writes. This is a painful condition of the supra-orbital nerve due to damage.
Strijd suffers less from headaches after treatments. "Now, a week later, I can say with 90 percent certainty that this was the cause of my headache. I feel so much better!"
Don't battle Coachella for mysterious headaches
Strijd said earlier this month that he was suffering from persistent headaches. "I've been struggling with headaches for eight months. At first I thought it was because of lack of sleep or sinusitis, but it got to a point where I couldn't do my daily things anymore," she said.
She therefore took a break from social media and also signed out for the Coachella festival. Strijd then had an MRI and a CT scan made, which showed nothing strange. A visit to a Dutch neurologist brought results.
The Dutch top model, who is also internationally known thanks to her modeling work for Victoria's Secret, among others, became the mother of daughter June in November. In December 2020 daughter Mint was born.
---
---