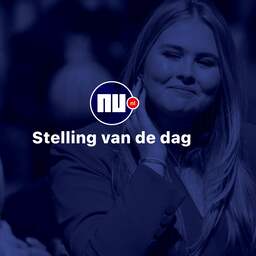 On NU.nl you will find a statement that fits the news every day. Today the statement is: If Amalia becomes queen, Queen's Day must fall on April 27. Queen Beatrix decided to continue celebrating Queen's Day on April 30 out of respect for her mother. When Willem-Alexander became king, he kept his own birthday. Amalia's birthday is December 7. Do you think we should continue to celebrate the holiday on the current date?
Can't find the comments? Click on the button with the word 'comments' above or below this post to go to the comments. You can leave your reaction or comment there. Or click here to go directly to the comments.
Did you find this article via Net In? You can find similar documents every day via the NUjij button at the bottom of your app.
---
---