---
28 Apr 2023 at 15:23
John Heitinga demands that Ajax show a completely different face in the cup final against PSV on Sunday than last weekend. The trainer of the team from Amsterdam has been in his stomach for a while with the lost Eredivisie topper (3-0).
"I looked back at the first fifteen minutes of that match five times. We were not sharp. We made easy mistakes and had to defend three corners in the first fifteen minutes. That really has to be improved on Sunday," Heitinga said at his press conference in the Johan Cruijff on Friday. Arena.
Due to the lost top match in the Philips Stadium, Ajax relinquished second place in the Eredivisie. It was also the third time this season that the national champion played and lost against PSV. That does not bode well for Sunday's cup final in De Kuip, although Heitinga sees that his players are also looking for revenge.
"The training sessions are very sharp and the energy level is very high. We are combative. Last Sunday a number of things were not good enough and we know that. The most important thing is that we now respond. I want to see a team that fight for each other," said the coach.
Captain Dusan Tadic, who was recently critical of the quality of the selection, also sees that there is still a lot of energy in the group of players despite the course of the season. "There were some more duels at training last week. I think that fire is also what we need now."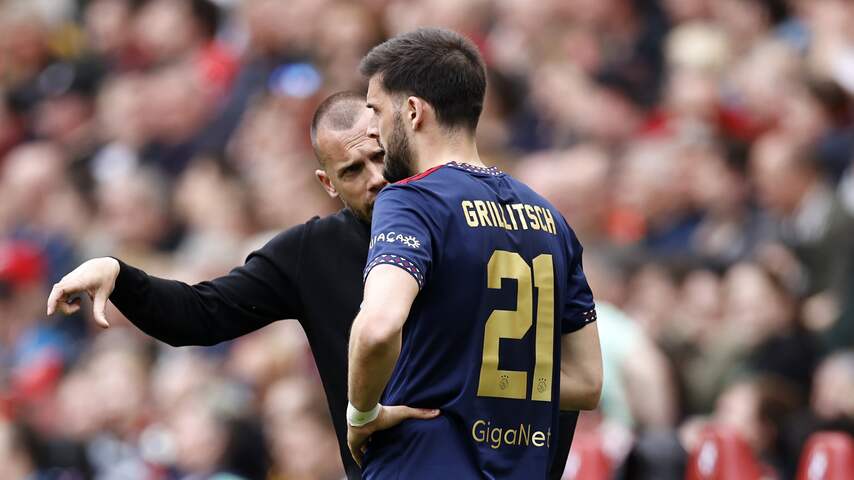 Photo: ANP
'I experience in months what many people experience in ten years'
The cup final also seems to be of great importance for Heitinga himself. The interim coach, who succeeded the dismissed Alfred Schreuder at the beginning of this year, still does not know whether he will also be Ajax's trainer next season. The new technical director Sven Mislintat recently said that Heitinga is on "pole position".
Still, the big question is whether the former defender can stay on if Ajax does not finish second and lose the cup final. Heitinga himself does not want to comment on speculation about his future. He acknowledges that it is a separate period for him.
"What most trainers experience in ten years, I experience in three or four months. But you have to deal with that," said the trainer. Although a cup win for Ajax will mainly be a cloth for bleeding after a disappointing season, Heitinga sees it differently.
"The cup is always a grand prize and cup finals are very special competitions. The boys will experience that themselves. If you look at our route, you can see that we had to play some tough duels. We are now in the final, so let's we present ourselves well."
---
---