Hero of many children, Harry Potter, played by British actor Daniel Radcliffe, is now a father himself. Radcliffe and girlfriend Erin Darke have welcomed their first child just a month after the couple announced they were expecting.
Darke and Radcliffe
Darke and Radcliffe met on the set of the film Kill Your Darlings (2013). The Harry Potter star took on the role of poet Allen Ginsberg, while Darke plays the role of a woman he has an exciting encounter with in the library. Six years later, the couple was seen together again in the series Miracle Workers (2019– ).
Actual projects
Radcliffe will probably not appear in the new HBO Max series about Harry Potter. However, he recently played the role of 'Weird Al' Yankovic Weird: The Al Yankovic Story (2022). In addition, he can currently be seen in Prime VideosThe Marvelous Mrs. Maisel (2017– ) in series Moonshine (2021– ).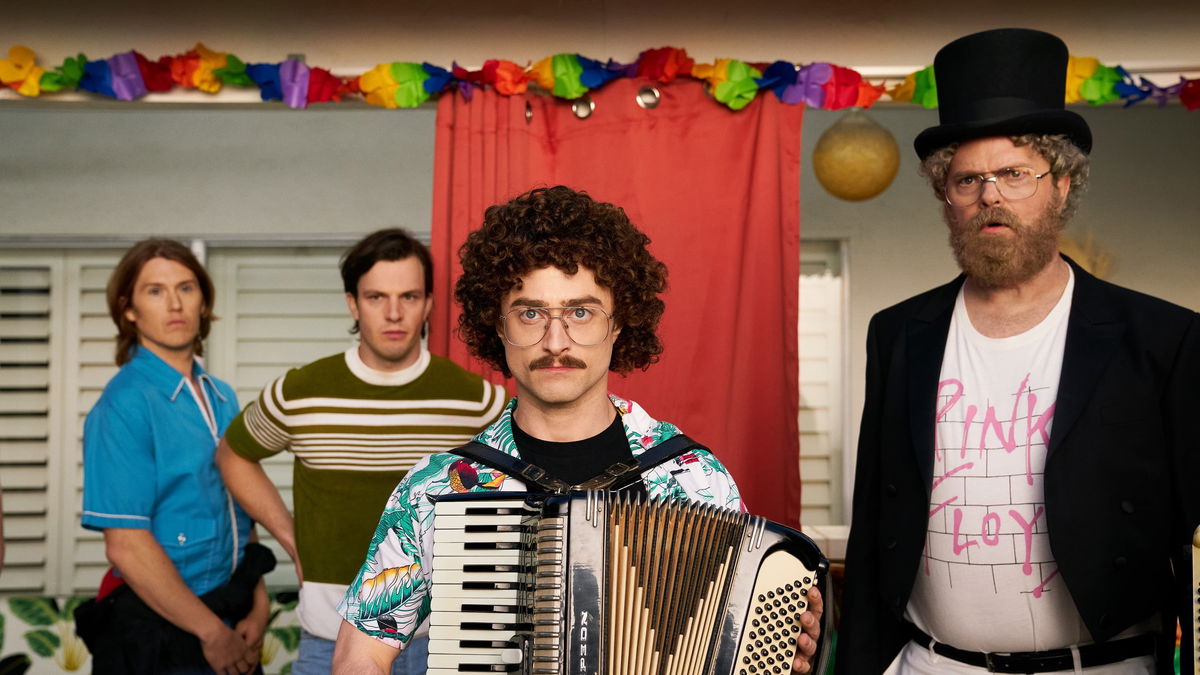 Still 'Weird: The Al Yankovic Story' via TMDb
Publicity avoided
Radcliffe and Darke have managed to keep their relationship well out of the public eye. The couple has only appeared on the red carpet together a few times so far. It also helps that Radcliffe has no social media and Darke is not very active on her accounts. However, the actor has his own theory as to why he manages to stay out of the public eye.
I guess in the years since I've been sober I just haven't done anything interesting enough. As an actor, I just want to live my life and see my friends. I just want what people are talking about to be my work.

Daniel Radcliffe
A future as a writer?
Recently, Radcliffe said that he and Darke are very happy together and that they enjoy working together, although they also enjoy having their own projects.
Of course we met in the movie and last year it was incredibly special to work together again for Miracle Workers, it felt great. Hopefully we can do more together in the future, but we also both write so maybe someday we'll write something together, that would be cool.

Daniel Radcliffe
---