LETTER FROM MADRID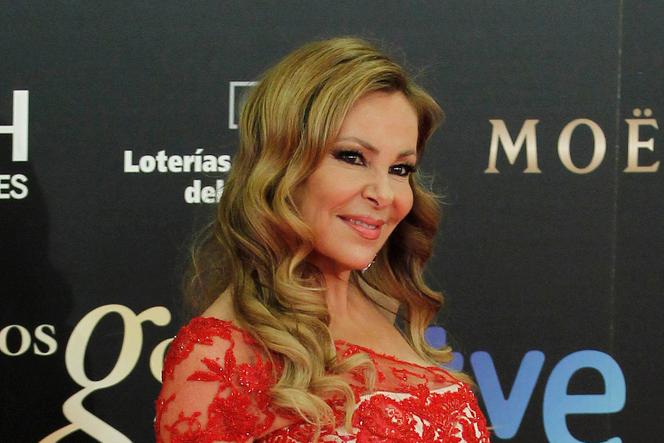 Ana Obregon poses as she arrives for the Goya Awards in Madrid, February 17, 2013. ANDRES KUDACKI / AP
Ana Obregon has long been one of Spain's favorite celebrities. A sexy actress in 1980s destape ("naked") films, who became a star of the small screen in successful series in the 1990s and 2000s, presenter or participant in entertainment programs and accustomed to the press of the heart, this actress of 68 years old recently presented the special New Year's program of Spanish television TVE. It is not certain that it will remain so, as the controversy it has aroused is so lively.
This celebrity appeared on the front page of Hola magazine on March 28, holding a newborn baby in her arms, sitting in a wheelchair outside Memorial Regional Hospital in Miami, Florida, which read "Mother baby." chariot", as if she had really just given birth to the child, born of a surrogacy process (GPA).
On Friday April 21, the Telecinco channel devoted an entire program to her, during which she did not rule out having other children. Meanwhile, she admitted the Miami-born baby was conceived with the frozen sperm of her only son, who died of cancer in 2020, aged 27. Ana Obregon is thus both the legal mother and the biological grandmother of the child. "I will never be alone again", she wrote on Instagram, assuring that she "relives". According to her, she only respected the last wish of her son, who wanted to have children, although post mortem.
Read the decryption: PMA, GPA, which country authorizes what?
In Spain, the affair, described as "dantesque", "aberrant" or "sinister" on social networks, made the headlines of the press and caused the amazement of the Spaniards, who judged the star "selfish". Ana Obregon only obtained the support of rare compatriots who considered her decision "courageous".
A political subject
History has revived the debate on surrogacy in Spain, an illegal practice in this country, as in France, but which many personalities abroad have resorted to in recent years, without hiding it. From Baroness Thyssen, in 2007, then aged 64, to actor and singer Miguel Bosé, in 2011, aged 55, to former Real Madrid footballer Cristiano Ronaldo, who had recourse to a mother carrier in 2017, at age 32.
"It is a form of violence against women", reacted the Spanish Minister for Equality, Irene Montero, of the Podemos party (radical left), who asked not to forget the precariousness in which those who accept to "praise their bellies". An opinion shared by the Socialist Minister of Justice, Pilar Llop, who stressed that "people are not just another consumer product, even less children". She recalled that the Spanish Supreme Court considered surrogacy as a "serious violation of human rights and fundamental rights", and that advertising for surrogacy is prohibited.
You have 48.16% of this article left to read. The following is for subscribers only.
---
---