Struggling to choose a perfect movie for everyone to enjoy? Fortunately, Netflix also has a number of films that are entertaining for the whole family, both young and old. That is why we have listed the best family films for Netflix users. In the list below you will find the ten best family films that are now on Netflix.
Useful Netflix pages:
10 The BFG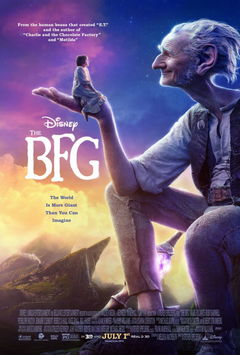 6.3 Watch on Netflix • When the lonely orphan girl Sophie (Ruby Barnhill) lies awake at night, she is suddenly plucked from her bed and kidnapped.
Ten-year-old Sophie embarks on the adventure of a lifetime when she meets the Big Friendly Giant, also known as the Big Friendly Giant in Dutch. Of course she is scared at first, but soon the young girl realizes that the giant is actually very gentle and sweet. As their friendship grows, Sophie's presence attracts the unwanted attention of Bloodbottler, Fleshlumpeater and other less friendly giants. After a trip to London, Sophie and the BFG must convince Queen Elizabeth to help them get rid of all the evil giants once and for all. The BFG is a film adaptation of Roald Dahl's story and was previously told on the big screen with The Big Friendly Giant (1989).
9 Jingle Jangle: A Christmas Story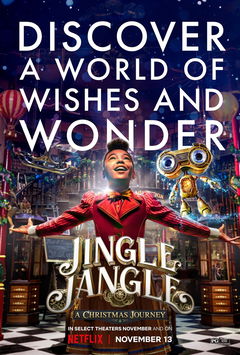 6.4
Jingle Jangle: A Christmas Journey (2020)
Watch on Netflix • An imaginary world comes to life in a holiday tale of an eccentric toymaker, his adventurous granddaughter, and a magical invention that has the power to change their lives forever.
It may not be Christmas yet, but this Christmas film is really suitable for the whole family. In the town of Cobbleton lives the famous toymaker Jeronicus Jangle (played by Forest Whitaker). When his apprentice (Keegan-Michael Key) steals his most prized toy, Buddy, the creative granddaughter (Madalen Mills) must do whatever it takes to rekindle the magic and get Buddy back.
8 Benji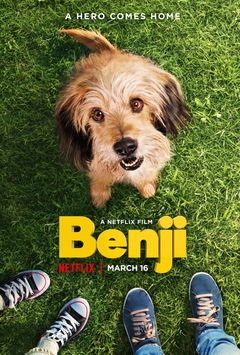 6.3 Watch on Netflix • Determined dog Benji rushes to the rescue of a broken family when their little boy and his sister are in grave danger.
When a brother and sister are kidnapped, it's up to a cute stray dog ​​to track them down. The two took him in, despite their mother's objection. Now it's up to Benji to save the brother and sister.
7 Crumb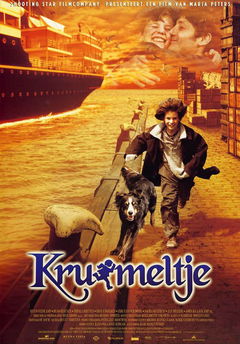 6.4 Watch on Netflix • In the December cold of 1921, ten-year-old street urchin Kruimeltje roams the streets of Rotterdam. He has to take care of himself for the most part, because he has no father, mother, brothers or sisters and he does not get along well with his foster mother, Mrs. Koster.
The mischievous orphan boy Kruimeltje, together with a stray dog, goes in search of his biological father in the Netherlands in the 1920s. He has once again been sent out on the street by his foster mother to earn money, because he is only allowed in if he brings money. As a result, Kruimeltje has become a little rascal. He keeps hoping that one day his father will come back to take care of him.
6 Cloudy with a Chance of Meatballs
Flint Lockwood thinks he's a genius, but none of the things he invents are really useful. When the community he lives in is in economic crisis because their primary source of income, a sardine cannery, has been shut down, Flint decides to try his latest invention: a machine that can turn water into food. But something goes wrong and the machine ends up in the atmosphere. Later it starts to rain. The upscale mayor tries to use this as a way to help their community, but when Flint senses something wrong with the machine, the mayor convinces him to ignore it. As Flint predicts, chaos ensues.
5 Roald Dahl's Matilda The Musical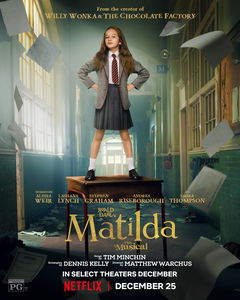 7.1
Roald Dahl's Matilda The Musical (2022)
Watch on Netflix • Based on Roald Dahl's award-winning musical and beloved novel, 'Matilda' tells the story of Matilda, a bright girl trapped in her life by her bad parents and her sadistic school principal.
Matilda Wormwood has a sharp mind and a vivid imagination, but also the worst parents in the world. Against their will, she likes to lose herself in her beloved books. When she meets her inspiring teacher, Honey, Matilda is encouraged and begins to make up her own fantastic stories. Matilda is excited about going to Crunchem Hall and learns that the school is an ominous place led by the horrible Miss Trunchbull.
4 The Boskampis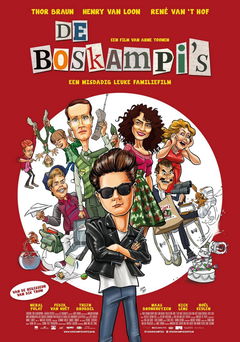 7.0 Watch on Netflix • Rik Boskamp would have preferred a different father. One who wasn't such an absent-minded dork. In the mafia movies things are very different!
Rik's (Henry van Loon) father is a bit absent-minded. At school he is even bullied because of his father. Rik (Thor Braun) preferred a life like in the mafia movies, where you can do anything without getting punished for it. When he and his father move, Rik decides that he will be called Rikki Boskampi from now on. The whole neighborhood believes his mafia stories and everyone is wary of 'the Boskampis'.
3 Paddington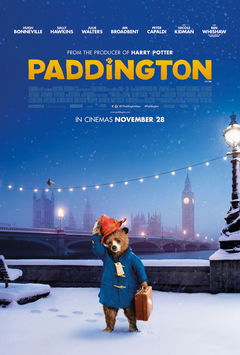 7.3 Watch on Netflix • A young Peruvian bear with a great passion for all things British travels to London to find a home.
A young Peruvian bear with a passion for all things British travels to London in search of a home. Finding himself lost and alone at Paddington Station, he begins to realize that city life isn't all he imagined; until he meets the nice Brown family, who offer him temporary accommodation. Paddington is enjoying life with the family until the rare bear is hunted down by a taxidermist who wants to set him up.
2 Eighth graders don't cry
Hanna Obbeek plays Akkie, a girl in eighth grade who loves soccer. Although she is sometimes bullied because football is of course not a sport for girls, Akkie does not let herself be bothered. When Akkie falls ill, she can't help but interfere in everything from the hospital as well. Bully Joep (Nils Verkooijen) comes up with a special plan when it becomes clear that Akkie has to miss the football tournament.
1 The Mitchells vs. The Machines
When Katie Mitchell (voiced by Abbi Jacobson) is accepted into the film school of her dreams, she can't wait to start this new chapter of her life. However, her plans fall apart when her father Rick (Danny McBride) comes up with the great idea to take Katie to school with the whole family and make it one last family road trip. The journey goes completely awry and only gets worse when the family suddenly has to deal with a robot uprising.
Is there nothing here for you? Also view the best movies on Netflix via: Best movies on Netflix or the Top 20 Best Family movies on Netflix. For a complete overview of new films and series on Netflix, see our New on Netflix page.
Beeld: Still 'The Mitchells vs. The Machines' via Netflix / 2021 SPAI
---