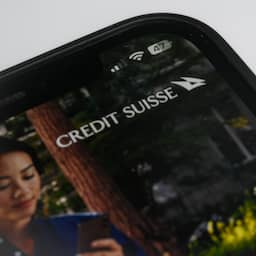 Credit Suisse customers withdrew 61 billion Swiss francs (more than 62 billion euros) from their accounts in the first quarter. The ailing bank sees the amount increase further.
The savers withdraw considerable amounts. This also applies to customers with a so-called savings deposit. They have previously secured an amount with the bank for a more favorable interest rate. Now many of them withdraw that money as soon as the term for the fixed rate has expired.
The customers continue to withdraw money from their bank accounts because they have lost confidence in the bank. The second-largest Swiss bank has been in the news a lot in recent months because of scandals, such as a money laundering investigation and bad investments.
It will probably be the last time that Credit Suisse presents its annual results, as the acquisition by the Swiss bank UBS is almost complete. The bank of the Dutch CEO Ralph Hamers paid about 3 billion euros for the ailing colleague.
---
---