The citizen movement for climate Extinction Rebellion is growing rapidly in the East Netherlands. There are now eleven departments. Two more were added this year alone (Harderwijk and Lelystad). Actions often concentrate on corporate headquarters in the west of the country. But East Netherlands is also increasingly allowed to wet its chest, say XR spokespersons.
This article is from the Stentor. Every day a selection of the best articles from the newspapers and magazines appears on NU.nl. You can read more about that here.
On Saturday, fifteen rebels occupied ING's head office in Apeldoorn for hours and held actions at ING offices in Zwolle, among other places. With EUR 9 billion, XR sees ING as the largest Dutch financier of the fossil fuel industry. The police put an end to the action in Apeldoorn after a few hours and evacuated the bank building. The reporter and photographer were the first to be taken away under heavy police force. That made further reporting in the bank impossible.
More and more rebels
The global action group is doing well, which in the Netherlands alone signs for 'actions with noise' almost every day. The arrows focus on the use of fossil raw materials and fuels. That has to stop because they threaten our climate and the time when we can talk about it for a long time is really over, Extinction Rebellion chants.
"We are at a tipping point and then there is no stopping it. CO2 emissions must now go to zero," says Berthe van Soest of XR Netherlands.
More and more people agree that they register as 'rebels'. Van Soest: "You cannot become a member. So we don't know exactly how many rebels there are. But you can register for our newsletter. That really gives an indication. We are now at 25,000 registrations. A year ago that was there are still 15,000. Every week 250 are added. Our action training sessions – forty per month with twenty to one hundred rebels at a time – are often full." She sounds happy. "Yes, XR is fine."
These trainings are very useful, she says. "Many people have no action experience at all and we want to include that in our core values. We stand for peace-loving and respect for people."
More and more actions in the region
'Rebels' moved from the eastern Netherlands to actions that were initially concentrated mainly in the western part of the country. Climate activists from Zutphen, Deventer and Hardenberg participated just as hard in a blockade of the A12, for example. But there are also more and more actions in the region. In a worldwide action, statues of prominent scientists and politicians in Zwolle, Lochem, Laren, Borculo and Harderwijk were also blindfolded. The symbolism: it is time that administrators and politicians no longer turn a blind eye to the climate crisis.
And then there are all kinds of new XR activities, such as a mindfulness course in Apeldoorn for activists who want to take a breather.
XR spokespersons from Deventer, Epe and Harderwijk predict that the eastern Netherlands will have to deal with 'our presence' more often: there will be more actions that draw attention to the acute climate problem in the world. Arthur Beek (25) of XR department Harderwijk, who got off the ground a week ago: "There is so much interest from the region that we started our own department."
The first meeting attracted about twenty people and seven more in the days that followed. After every action that generates a lot of national attention, XR sees a new peak in registrations, he knows.
He himself is still a student (food innovation at the Higher Agricultural Academy in Den Bosch), works in the hospitality industry and is active for GroenLinks in Harderwijk (municipal committee member). XR is now added. "Until now, people from this region went to local XR groups in Apeldoorn, Amersfoort or Almere. Then you are on the road for a long time. Now that we have one here, the threshold for meeting each other and organizing actions together is lower ."
Every month, he says, more local XR groups are active. "XR is growing faster than ever."
Janny of Extinction Rebellion in Deventer also sees this: "People who subscribe to our newsletter do so more and more often not only to be kept informed about our activities or to provide some handyman services. to participate as a rebel."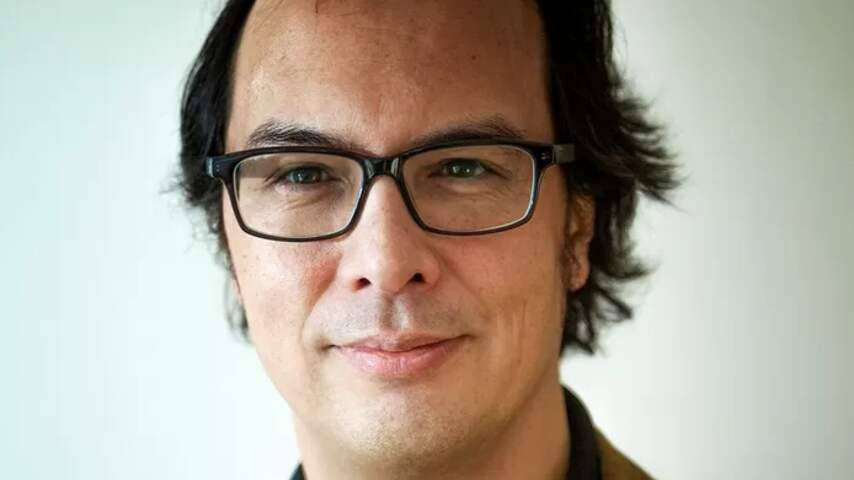 Jouke Turpijn, assistant professor at the University of Amsterdam. Photo: Koos Hageraats
The movement calls itself peaceable. But according to Jouke Turpijn – assistant professor of political, social and cultural history at the University of Amsterdam – there are sometimes 'quite radical edges' to the actions. "If you stick yourself to a highway, that goes a long way, it affects public life," he notes. "If you ask me whether I see risks of radicalization, well, it depends on how you define radicalization."
Associate Professor of Political Science at the UvA Federico Favini does not see Extinction Rebellion developing as truly violent. 'Peaceful actions' and 'non-violent resistance' are too deeply embedded in the organization's DNA, which XR also monitors. "It is not a place where radicalization finds a breeding ground," he thinks.
New political party?
Likewise, Turpijn and Favini do not see climate activists developing into a partisan political movement. Turpijn: "That is not in keeping with the nature of the organization. Extinction Rebellion wants to make a stir with spontaneous, creative and well-thought-out actions. They aim for rapid change. Without having to take into account political party programs and supporters. You have different arenas to make your point and where you can make your voice heard. For XR, the public space is more effective, not the parliamentary one."
Favini: "It's not that XR is anti-parliamentary. But it's not their podium. They are not, like the BBB, after parliamentary power to achieve their goal." Although cross connections can always arise. Like Arthur Beek, who plays chess on two boards in Harderwijk: GroenLinks and XR.
Unfortunately, this content cannot be displayed. We do not have permission for the necessary cookies. Accept the cookies to view this content.
Change cookie settings
---
---