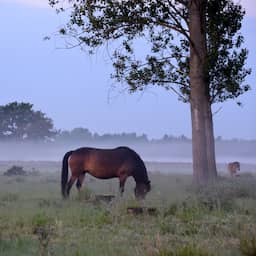 The KNMI issued code yellow for dense fog for the provinces of Groningen, Friesland and Drenthe on Sunday morning. The warning applies until 8 a.m.
Once the fog clears, there is quite a bit of room for the sun. But in the afternoon the weather changes. The clouds are increasing and a rain area is moving into the country from the south.
The temperature is about 14 to 18 degrees. This makes it less soft than Saturday. The wind is from the southwest and is moderately strong. At sea the wind can be quite strong.
View the full weather forecast for your location here. You will also always find the weather report at the top of the front page.
---
---