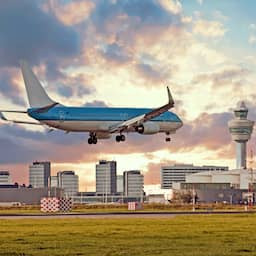 ---
Apr 20, 2023 at 8:26 PMUpdate: 3 minutes ago
Several thousand people living in the vicinity of Schiphol receive compensation for noise nuisance. The regulator should have intervened because the airport exceeded the noise standard.
Part of the inhabitants of Uithoorn, Haarlemmermeer, Aalsmeer and Amstelveen are eligible. From November 2017 to October 2022, they lived near a so-called enforcement point where the noise standard was exceeded.
The victims will receive a letter with information next week. They then have from 1 May to 31 July to submit an application.
For years, the Human Environment and Transport Inspectorate (ILT) tolerated exceedances of noise standards around Schiphol. In doing so, the regulator anticipated new rules that were expected to come into effect soon. The ILT previously admitted that this "anticipatory enforcement" could sometimes lead to legal problems. The regulator has since stopped doing this.
In 2020, nine local residents asked for compensation for the reduced enjoyment of living as a result of this tolerance policy. They were proved right by an independent committee that had looked into the matter. It was then investigated how many others had to deal with similar nuisance. It turns out to be about 4,600 addresses.
The amount of the compensation has already been calculated. The amount depends on the degree of noise nuisance and the WOZ value of the home. For the majority of victims, the compensation ranges from 50 to 2,200 euros.
---
---