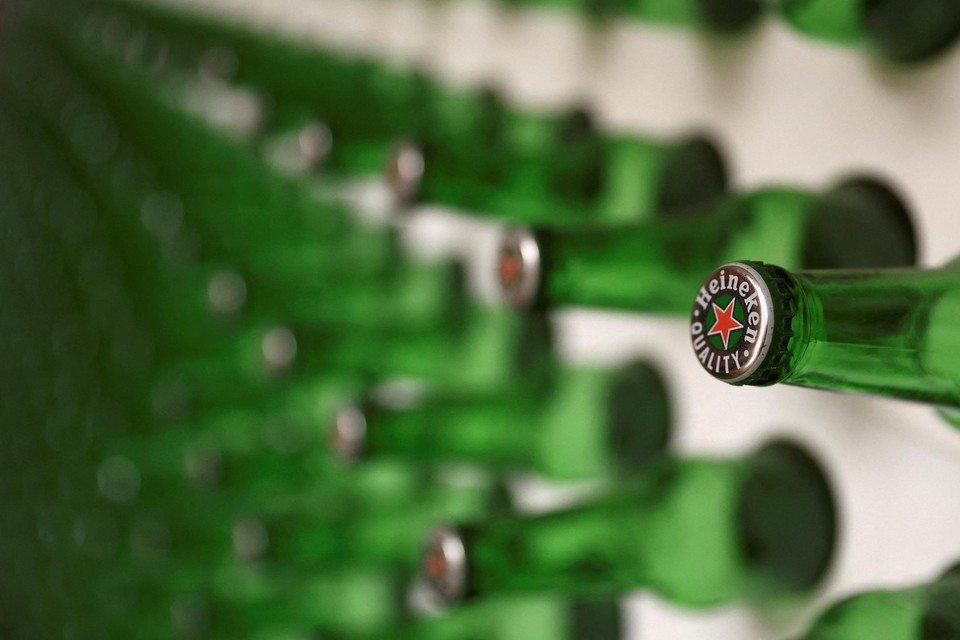 Heineken sold less beer in the first quarter of 2023, but charged more for it. The Dutch brewer has announced this.
jvhBron: BELGA
Today at 11:47
During the first three months of the year, 54.8 million hectoliters of beer were shipped worldwide. That is 3 percent less than in the first quarter of 2022. Sales fell in all regions, except for North and South America, where Heineken sold 3.4 percent more at 20.3 million hectoliters.
Despite the drop in volume, turnover increased by no less than 9.2 percent to 7.6 billion euros. Heineken increased the prices of its drinks by more than 12 percent to compensate for increased costs, while an exchange rate windfall also had a positive effect to a lesser extent.
The sharply increased costs did weigh on the profit of the beer giant. It fell from 417 million euros in the first quarter of 2022 to 403 million euros in the past three months.
Heineken – active in Belgium, among others, with the Alken-Maes brewery – is the second largest brewer in the world, after AB InBev. This Belgian-Brazilian group will report its first quarter results at the beginning of May.
---
---