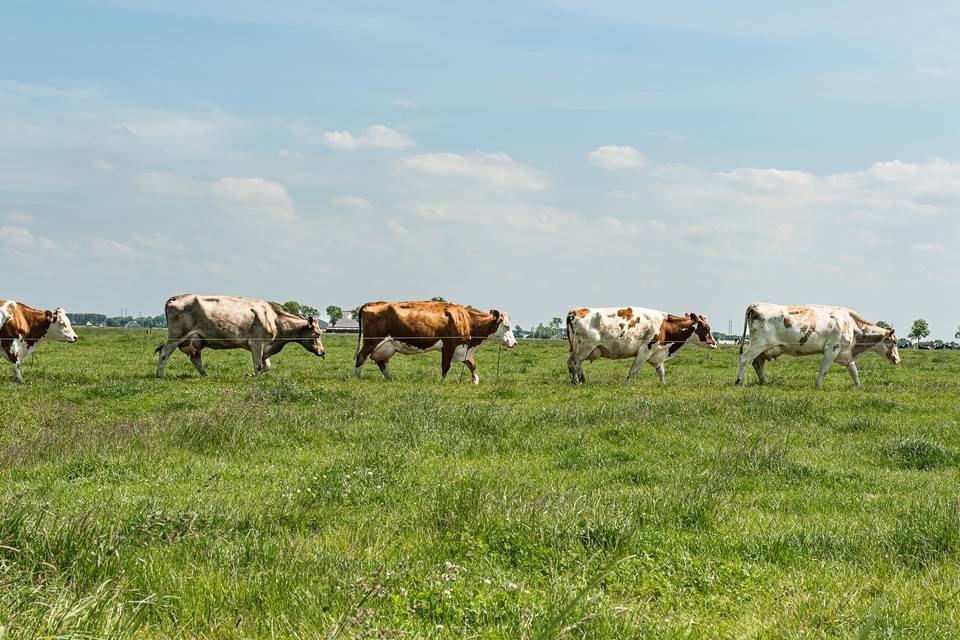 About one in three dairy cows in Flanders has a limp, and almost all pigs still have their tails docked, even though this is prohibited by European regulations. According to the Flemish Council for Animal Welfare, these figures prove that in terms of animal welfare – despite the efforts made – there is still considerable room for improvement in intensive livestock farming. In an opinion, the Council urges that the reform of agriculture be used "to greatly improve animal welfare".
jvhBron: BELGA
Today at 11:23
Intensive livestock farming arose after the Second World War, especially in industrialized countries and regions such as Flanders. As a result of this evolution, more and more animals were placed on a limited indoor surface. That not only causes a greater susceptibility to certain diseases and conditions. That intensification also "instrumentalized" the animal into a means of efficiently producing proteins. Attention to the welfare of the animals became secondary.
According to the Flemish Council for Animal Welfare, livestock farming has made efforts in recent years to increase attention to animal welfare. For example, there is a ban on classic battery cages for laying hens, there are more and more modern cubicles and bedded pack barns or the environment of the animals is being enriched. In addition, enforcement by the government has also been tightened.
But according to the Council, there is still work to be done. She refers to some figures for this: 15 percent of live-born piglets do not reach weaning age (28 days, the age at which they are separated from the mother), 30 percent of dairy cows have a moderate to severe limp and almost 4 out of 5 broiler footpad injuries.
"Animal welfare in intensive livestock farming can and must be improved," concludes the Council. According to the Council, animal welfare should be "high on the agenda in the debate on the future of agriculture, alongside socio-economic interests and the impact on the environment". "A reform of agriculture should also be used to greatly improve animal welfare," it still sounds.
---
---