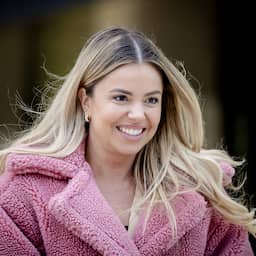 By our entertainment editors
---
Apr 18, 2023 at 11:04 am
Yvonne Coldeweijer says she is less radical than a while ago. In conversation with podcast maker Nino Wilkes, the juice vlogger says that she often leaves tips behind if she cannot find a second source.
"I haven't been doing it that way lately," says Coldeweijer about sharing rumors based on one source. "The judge has said a number of times that that is not enough."
"So I've been leaving a little more juice lately, because it comes from one person. And then I just remember it. If I hear it somewhere else or it connects to something else, I can still throw it up. I am now a little less radical than six months ago."
In the podcast, which is about entrepreneurship, Coldeweijer also says that she receives fewer negative reactions these days than when she just started gossip about famous people on her Life of Yvonne channel. "Everyone is used to it now. The hatred is getting less," she says.
You should not think of threats with the word hate, emphasizes the juice vlogger. "It's more like: 'That horrible person with her gossip. Get a life, get a job.'" She does not agree with those critics: "No dude. I just look at my bank account. The figure on my account indicates how well I'm doing."
---
---