From this week on Netflix is ​​the new erotic series Obsession (2023) can be seen. For anyone who has already seen the four episodes, the big question is: will there be a second season of the sensual series with Richard Armitage? In this article we will discuss all the news about a possible new season.
First season now available
William develops feelings for someone when he doesn't want to. He falls in love with his future daughter-in-law Anna Barton. But she wants to try to maintain her relationship with her fiancé as well as with William. The truth will always come out and someone will get hurt…
Will there be a second season of Obsession on Netflix?
Despite the already great interest in the sensual series, a second season seems unlikely. The series with Richard Armitage is a miniseries, which means that it will (most likely) stay with one season. It is rare that a miniseries is renewed for a second season, as happened with Tiger King (2020– ). A second season for Obsession is probably not in it, but you never know with Netflix.
All episodes of Obsession season 1 are now available on Netflix.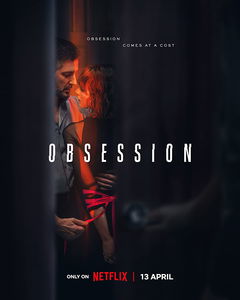 Watch on Netflix • William falls in love with his daughter-in-law-to-be Anna, who tries to keep both relationships, but the truth always comes out and someone will get hurt.
Beeld: Still 'Obsession' via Netflix / Ana Blumenkron
---