---
14 Apr 2023 at 05:15
Céline Dion suffers from an incurable condition that causes spasms, but she hasn't given up on her career. The singer will release a new song this week and a tour is scheduled for this summer, with performances in the Ziggo Dome. Whether Dion feels good enough for those concerts is still the question.
Love Again is Dion's first new song since she released her 27th album Courage in 2019. The song is the soundtrack for the romantic comedy of the same name that will be released in May. In addition to her old hits, the soundtrack album also contains five new songs by Dion.
The 55-year-old singer also makes her acting debut in Love Again. She can be seen as herself alongside Priyanka Chopra Jonas and Sam Heughan. In the film, a journalist enlists Dion's help to win over the woman who texts him.
The release of new music does not immediately mean that Dion is doing better. The singer suffers from stiff person syndrome, which causes spasms. She completed the shooting for the film in early 2021. Chances are that she also recorded the new songs then.
Unfortunately, this content cannot be displayed. We do not have permission for the necessary cookies. Accept the cookies to view this content.
Change cookie settings
Disorder restricts Dion's actions
Dion announced at the end of last year that she had to postpone part of her tour due to the condition. "I can no longer sing in the way I used to. That means I'm not ready to resume my tour in February," she said emotionally in December last year.
Stiff person syndrome also limits her ability to do everyday things like walk. There is no cure for the condition. However, there is medication that can reduce the pain and spasms.
Dion still intends to tour again
The singer, known for hits such as My Heart Will Go On and It's All Coming Back To Me Now, has not yet given up hope of a tour. She said in December that she and her doctors are working hard on her return to the stage.
The concerts in the Ziggo Dome in Amsterdam are currently scheduled for August 26, 27 and 29. It would be Dion's first concerts since March 2020, when her tour was cut short due to the corona virus.
Since then, the singer has not been heard much on social media. It is therefore not clear how she is doing.
Her sister Claudette shared with Canadian media at the end of January that Dion is surrounded by specialists who help her live with the condition. "I'm trying to send her positivity in the hope that one day she can get back on stage."
At the moment the concerts are going ahead as usual and ticket holders have every hope of seeing Dion live in August. The singer herself will keep it exciting for the time being.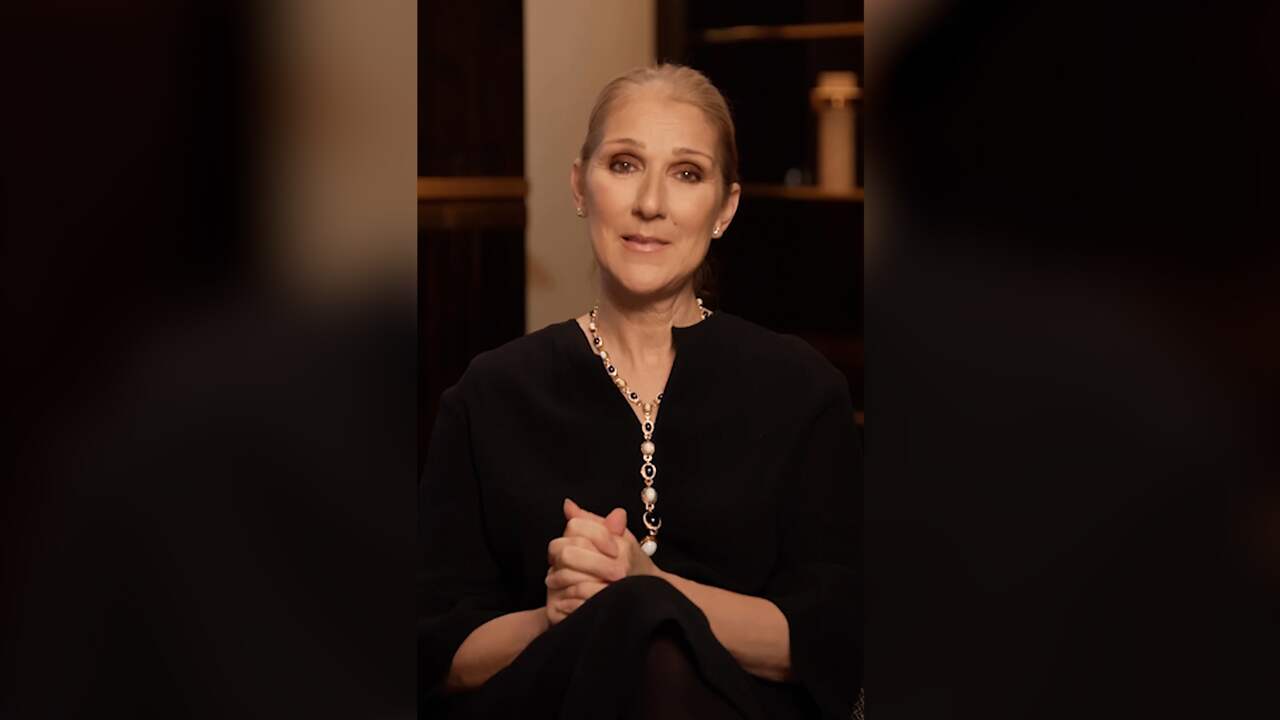 5:15 Play button
---
---