LETTER FROM ZURICH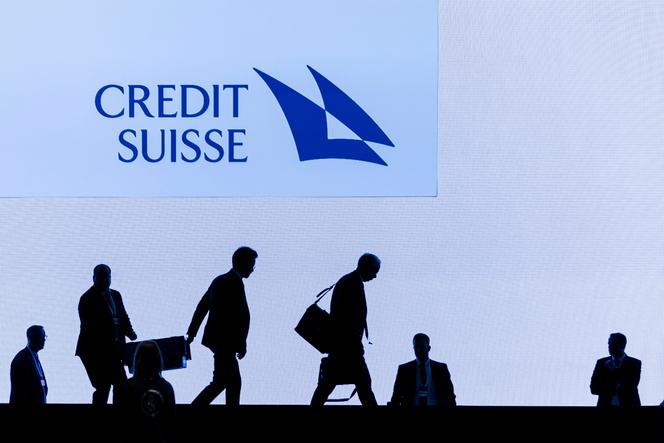 The annual meeting of shareholders of the Credit Suisse group, in Zurich, April 4, 2023. MICHAEL BUHOLZER / AP
Will the people of Zurich finally become a little more modest? The question is no longer absurd in Switzerland since, on Sunday March 19, the second Swiss bank, Credit Suisse, had to be taken over by its rival UBS on the order of the State in order to avoid a debacle with sprawling consequences. In the coming months, several thousand bankers, out of the 30,000 in the city, will experience the horrors of unemployment, and the mythical 163-year-old banking sign, which was part of the DNA of the city and of the Swiss Confederation. , will disappear.
Read also: Article reserved for our subscribers After the takeover of Credit Suisse by UBS, the Swiss financial center in the midst of a crisis of confidence
As cruel as the story is, it also paradoxically provokes a real "Schadenfreude" among many Swiss people. Untranslatable, this Germanism expresses the feeling of unhealthy joy that one feels at the spectacle of the misfortune of others. It describes well the state of mind that we feel in recent weeks, especially in French-speaking Switzerland: for the very first time, the arrogant Zurich has big problems, money and image. They could even lead the only big city in the country (440,000 inhabitants for the municipality, 1.5 million for the agglomeration) to an unprecedented form of introspection, which has been asserting its superb for ages to all the other Helvetians, these friendly provincials.
They are not lacking, the contemptuous postures of Zurich, experienced elsewhere as so many vexations. In 2020, the daily Neue Zürcher Zeitung put it this way: "Zurich is the largest city in Switzerland, it has the banks and the airport. The best opera and the greatest density of clubs. Radio and television. The National Museum and the Durchmesserlinie [ligne souterraine pour les trains rapides construite à grands frais et qui permet un gain de temps considérable]. And of course the lake. (…) It is not surprising that others develop an inferiority complex. A list that could however be drawn up almost identically for several other large Swiss cities such as Geneva, Lausanne or Basel (without a lake for the latter, but with the Rhine).
« Downtown Switzerland »
These exaggerations have never bothered the people of Zurich. At the end of the 2000s, after having equipped their airport with a new terminal, the city authorities had decided that it was appropriate to give it a name commensurate with its status. It thus became "Unique Airport", a name that only lasted as long as ridicule did its work far beyond the Swiss borders (planes land again at Zurich Flughafen).
You have 59.01% of this article left to read. The following is for subscribers only.
---
---