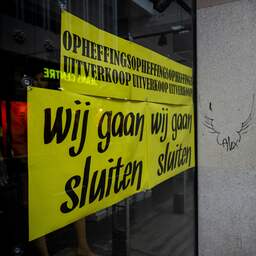 The number of bankruptcies decreased last month, Statistics Netherlands reported on Wednesday. In March, 69 fewer companies were declared bankrupt than in February. That is a decrease of 25 percent.
After August last year, the number of bankruptcies rose for four months in a row to the highest level after May 2020. But in the following months, the number of bankruptcies went up and down again.
The CBS figures have been corrected for the number of court days. Many courts make their bankruptcy decisions on a fixed day of the week. There are more of that fixed day, usually Tuesday, in one month than in the other month.
In trade, most companies went bankrupt. A total of 44 companies went bust.
---
---