With the arrival of Finland, NATO has consisted of 31 member states since last week. With the exception of the United States and Canada, these are all countries in Europe. But not all European countries can or want to join. We received the necessary questions about this on our response platform NUjij. NU.nl lists the most important countries.
In short: what is NATO?
The North Atlantic Treaty Organization (NATO) is a political and military cooperation between 31 countries. The organization was founded in 1949 to allow countries to cooperate against the Soviet Union. In principle, any country can apply for membership. This must be approved by all Member States. The most important article of the NATO charter is article 5. It states that if a member is attacked, the other member states must provide military assistance.
Sweden
Finland and Sweden wanted to join NATO together. Both countries have been neutral since NATO was founded. But after the Russian invasion of Ukraine, the Scandinavian countries changed tack.
Finland has now joined as the 31st member, but Sweden is not yet officially number 32. Turkey is blocking this, while the consent of all member states is required to welcome a country to NATO. Turkey believes that Sweden is doing too little against alleged Kurdish terrorists residing in Sweden.
NATO chief Jens Stoltenberg expects Sweden to join this year. The Norwegian thinks that Turkey can be convinced in the short term to agree to Swedish membership.
Unfortunately, this content cannot be displayed. We do not have permission for the necessary cookies. Accept the cookies to view this content.
Change cookie settings
Austria
Austria has had in its constitution since 1955 that the country is militarily neutral, the so-called Neutralitätserklärung. This means that the country is not allowed to join military alliances such as NATO. The country also does not allow other countries to have military bases within Austria's borders.
Austria has been part of the Partnership for Peace since 1995. This is a partnership between NATO and European non-NATO members.
Shortly after the Russian invasion of Ukraine, Austria held a referendum on whether to join NATO. More than three quarters of the population voted against and one fifth voted in favour.
Switzerland
Switzerland is known for always remaining neutral. The country does not get involved in wars and other armed conflicts. The only exception is if it is attacked itself. Strangely enough, that characteristic neutrality is not officially included in the Swiss constitution.
The Swiss are so committed to their neutrality that they only became a member of the United Nations in 2002. Switzerland, unlike Austria, is not a member of the EU. The country does cooperate with both the EU and NATO.
A survey of the population in May 2022 showed that one-third of Swiss people like NATO membership. More than half of the respondents do not think membership is necessary yet, but welcome more cooperation.
Cyprus
Cyprus is officially independent, but is the subject of conflict between NATO members Greece and Turkey. Both countries claim influence over Cyprus.
Cyprus itself would like to become a member of NATO. But Greece and Turkey will not agree to that until there is a solution to the 'Cyprus question'. That doesn't seem close after more than a century.
Cyprus and Kosovo are the only European countries with which NATO does not have any form of official cooperation. They are not part of the Partnership for Peace and there are no talks about (candidate) membership.
Ireland
Like Austria and Switzerland, Ireland always wants to remain neutral and therefore does not want to join a military alliance. The Irish are "not actively involved" in wars outside the country's borders. This has been in the Irish constitution since the country gained independence from the United Kingdom in 1922.
Ireland has a quarrel with that country over Northern Ireland. It officially belongs to the UK, but the Irish believe it should be part of a united and independent Ireland. The British will never agree to that. That is why they will not agree to Ireland joining NATO.
Ireland has been part of the Partnership for Peace since 1999. In May 2022, for the first time, more than half of the Irish population voted in favor of NATO membership in a poll.
Ukraine
Ukraine's desire to join NATO (and the EU) led to Russia invading the country. Various NATO member states support Ukraine with, among other things, arms supplies and money. But membership is still a long way off for Ukraine.
Ukraine applied for accelerated NATO membership in September 2022. This is mainly symbolic, because a country cannot become a member as long as there is an armed conflict on its territory. But NATO boss Stoltenberg reiterated last week that Ukraine will "certainly become a member of NATO one day".
According to the most recent national poll last February, more than 80 percent of Ukrainians are now in favor of joining NATO.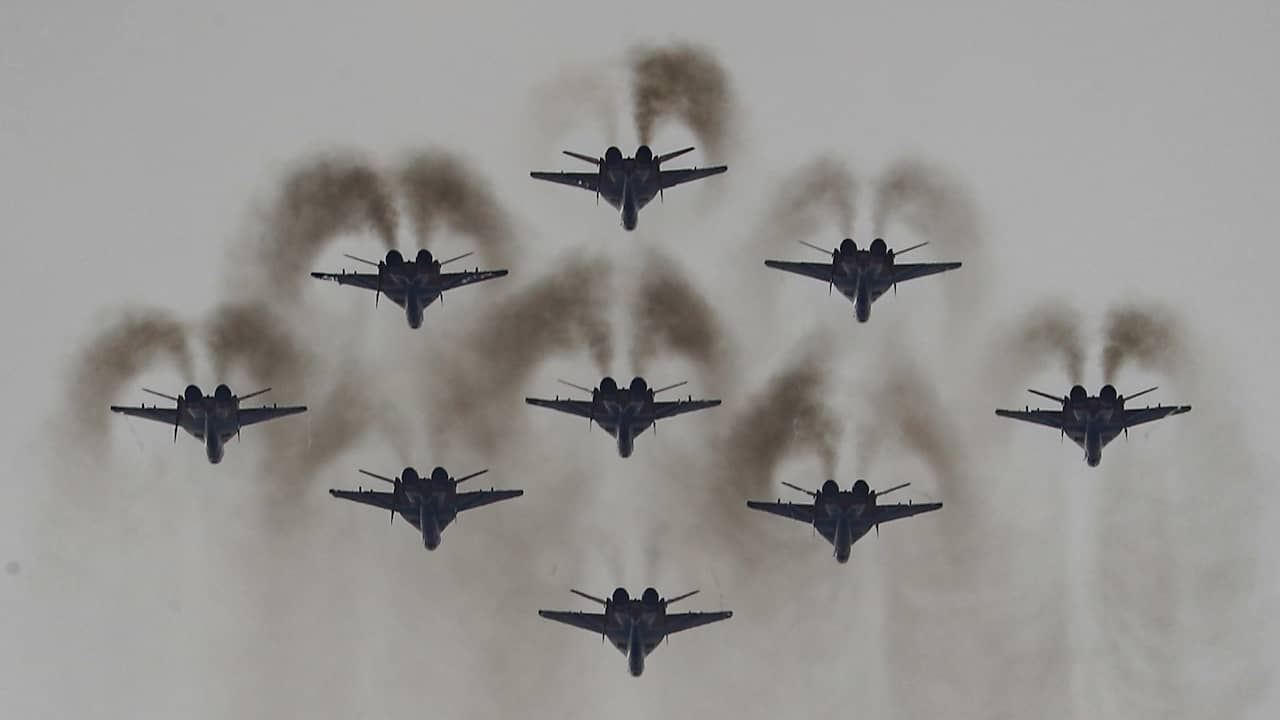 2:43 Play button
Russia
NATO was founded with the aim of uniting countries in the fight against the Soviet Union after World War II. So it doesn't make sense for Russia, as the 'successor' of the Soviet Union, to ever join NATO. Then, in principle, NATO would no longer be needed.
NATO has now developed into much more than just an 'anti-Russia club'. Yet the Russians do not want countries in their sphere of influence to join the organization. Partly because of this, countries such as Armenia, Azerbaijan, Belarus, Georgia and Moldova are also not members.
---
---