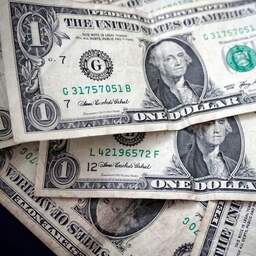 ---
Apr 10, 2023 at 10:03 Update: 5 minutes ago
A 78-year-old woman has been arrested for a bank robbery in the US state of Missouri. The American seems to have gotten it on her hips at an advanced age, because she also robbed a bank three years ago.
This time, the robber proceeded more cautiously. For example, she would have slipped a note to the cashier with the text: "I didn't mean to scare you."
This Bonnie Gooch is reminiscent of the famous criminal couple Bonnie and Clyde because of her name. The two committed several robberies in the 1930s before being shot dead in 1934. They were a lot younger when they started their criminal career: 19 and 21 years old.
According to the AP news agency, Gooch committed three bank robberies. She made her first attempt in 1977 at the age of forty. Her second attempt dates from 2020. That robbery led to a suspended prison sentence, which ended in November 2021.
The suspect asked for banknotes with a low value
In the new attempt, Gooch is said to have requested thirteen thousand notes. In doing so, she asked the cashier to put low-value banknotes in the bag. When Gooch was satisfied, she slipped the note of apology to the cashier.
Gooch was apprehended by police in her car shortly after the robbery. According to officers, the woman smelled of alcohol and her car was littered with banknotes. She has not been diagnosed with any mental illness.
The judge has decided that the woman will remain in custody for the time being. She can await her trial in freedom if a bail of $ 25,000 (22,900 euros) is paid.
---
---