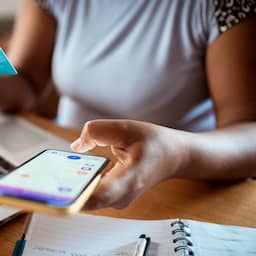 Bank customers in the Eurozone withdrew a record amount of money from their bank accounts in February. In total, companies and individuals have withdrawn 71 billion euros, the FD reports on the basis of data from the European Central Bank (ECB).
This is the highest amount withdrawn since these statistics have been kept. This has been happening since 1997.
The bulk of the amount was taken up by companies, compared to 21 billion euros by private individuals. Especially in the Southern European countries, a lot of money has been withdrawn from accounts.
The FD makes a link between the withdrawal rage and the problems at the American bank SVB and the Swiss Credit Suisse. Bank customers would therefore be more wary, especially if they have a balance of more than 100,000 euros. Amounts above that are not guaranteed by the central bank. If a bank fails, they lose everything above that limit.
The high energy prices would also play a role: people need the money to pay their energy bills.
---
---