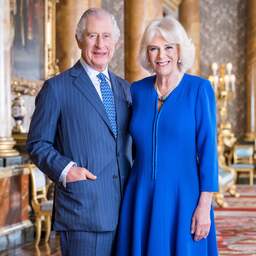 ---
Apr 05, 2023 at 00:18 Update: 10 minutes ago
Buckingham Palace names Camilla as Queen of England after Charles's coronation. This is evident from the invitations released by the British court. A new portrait of the royal couple has also been unveiled.
A king's wife is always referred to as queen, but after the death of Queen Elizabeth, Camilla was given the title queen consort. This title refers to the wife of a reigning king. According to British media, this happened in the first months after Charles became king, to distinguish her from Queen Elizabeth.
Camilla's title has long been a controversial topic due to the divorce of Charles and Princess Diana. When Charles married Camilla, there was confusion about what Camilla's status would be if Charles succeeded his mother.
Camilla is said to have said that she did not want to be queen, after which the palace came up with the title princess consort as an alternative. Queen Elizabeth made it clear in February last year that Charles's wife would become queen consort when the time came. But after the coronation, Camilla's title becomes queen.
The first hint for the impending change appeared in February. King Charles's wife then announced a name change for one of her charities. Her organization The Reading Room was henceforth known as The Queen's Reading Room, so without consort in the name.
Camilla will also be crowned during the coronation on May 6 at Westminster Abbey. She will wear Queen Mary's crown on that day.
---
---