Creators at HBO are actively discussing a new prequel series from Game of Thrones (2011–2019). It is about the story of Aegon I Targaryen, the first king on the Iron Throne of Westeros.
Ruthless conqueror
About 3,000 years before the events of Game of Thrones, Daenerys' ancestor conquered six of the seven kingdoms of Westeros, with the exception of Dorne. The ruthless deeds of Aegon Targaryen, who subsequently took first place on the Iron Throne, are discussed several times in George RR Martin's series of books. House of the Dragon (2022– ) nestles between the original series and the newly announced prequel with this news. HBO's current flagship product (along with The Last of Us (2023– )) takes place 193 years before Game of Thrones.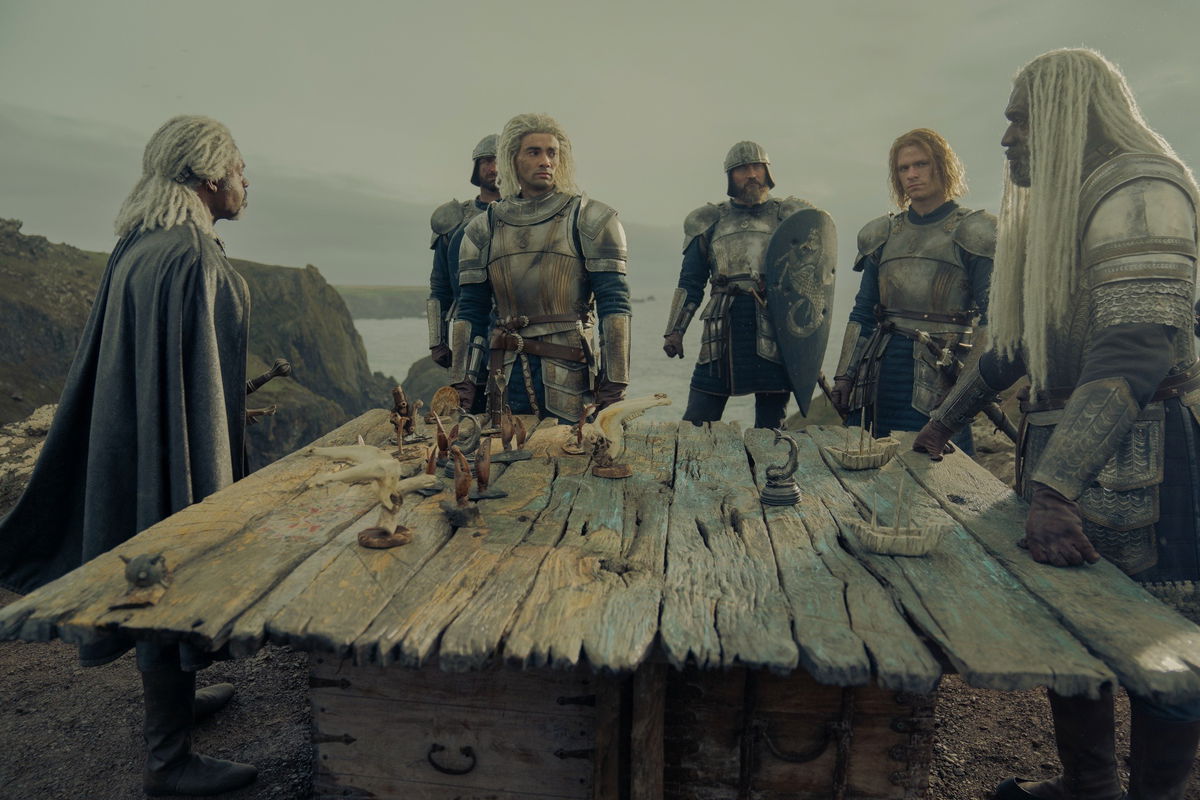 Still 'House of the Dragon' via TMDb
Different possibilities
The new project is still in a very early stage, so there is still a lot of uncertainty about the exact steps that will be taken in the future. A screenwriter has not yet been recruited, but HBO would now speed up production to actually start. According to a Variety source, it's also possible that HBO, in conjunction with the Warner Bros. first produces a (cinema?) film, which can then herald the series.
Prequel Future
We recently shared the news that the makers of House of the Dragon have a long-term plan that will likely span a third (and maybe even a fourth) season.
Beeld: Still 'Game of Thrones' via TMDb
---