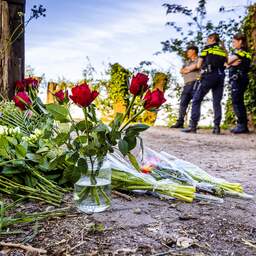 ---
Apr 03, 2023 at 11:57Update: 7 minutes ago
John S. announced before the court in Dordrecht on Monday that he has had images in his head many times in which he kills people. It is part of his explanation why he shot a man in Vlissingen last year and caused two fatalities on a care farm in Alblasserdam.
The 39-year-old S. has confessed to his horrific deeds, but gave an explanation for the first time in the court of Dordrecht. His explanations lack all logic, "but that's how it works in my head".
The suspect shot and killed a sixty-year-old man in Vlissingen on May 4 last year. Two days later he killed two people on care farm Tro Tari in Alblasserdam and two others were seriously injured.
S. says he has had images in his head for years in which he kills other people, but also himself. At the beginning of last year, those images became increasingly intense. He also had an obsession with guns, he said. In April he managed to get hold of a gun and ammunition.
On May 3, S. contacted his ex-girlfriend. He briefly had a relationship with the then underage girl when they both stayed on the care farm in Alblasserdam. "I wanted to get in touch with her because she kept coming back in my images," he said.
The way in which S. made contact was very menacing. He sent a photo with a weapon, gloves from a carnival shop with a skeleton hand on it, and the date of that day. He sent this photo with a device that his ex-girlfriend did not know.
"At that moment I only wanted to talk to her. I didn't know any other way," said S. "My head has very strange thinking in that area."
S. wanted to 'close the book' with the shooting of the victim
A day later, S. shot and killed the sixty-year-old man in Vlissingen. He had met the victim through chat and had made an appointment with him to have sex. The victim was voluntarily bound and blindfolded, but was then shot dead. S. placed a piece of paper with the text 'fuck you' on the man's stomach, took a picture of it and sent it to his ex-girlfriend.
When asked by the court why S. had done this, he replied: "To close it off." He was referring to the contact with his ex-girlfriend. "To close the book and stop the images."
The court told S. that it seemed that he knew exactly what he was doing and that his actions had been well prepared. And that they had not been committed by someone in a panic and under a lot of stress, as S. himself said.
"It only looks that way from the outside," said S. He also said that the people he kills in his head always return. "That is why I find it difficult to realize that he (the sixty-year-old victim, ed.) Is dead."
Later in the day, what happened on the care farm in Alblasserdam will be discussed.
Follow the latest news about shooting care farm Alblasserdam and VlissingenStay informed with reports
---
---