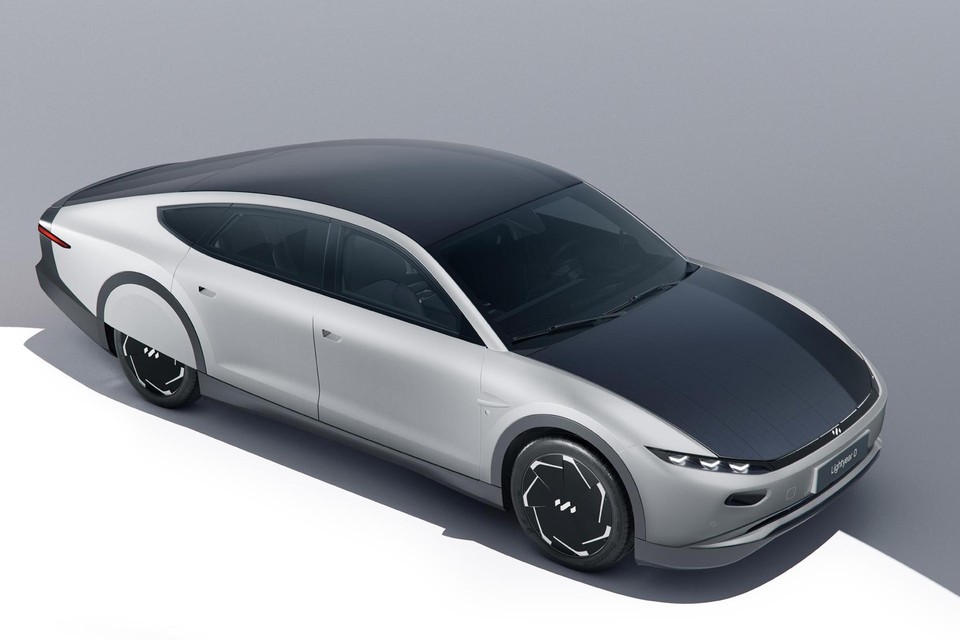 Car company Lightyear is making a restart. The Dutch company went bankrupt earlier, because the production of cars with solar panels on the roof was much more expensive than expected. The cars that were produced will be auctioned.
Nienke WensveenSource: de Volkskrant
Today at 5:18 PM
Lightyear wanted to make electric cars with solar panels on the roof, so that the car would generate its own energy and would therefore be climate neutral. In Spain or Portugal you could then drive around for seven months without having to recharge. Production of the Lightyear 0 started in Norway in November.
But at the beginning of this year it turned out that the production costs much more than the budget that Lightyear had for it, after which the company filed for bankruptcy. The court subsequently appointed a curator. It has now agreed to a restart after previous investors raised 8 million euros. They want to make the Lightyear 2, a smaller, cheaper version of the 0. They need a billion euros for that. The curator has given them six months to a year to do this.
The investors will name the new company Lightyear Technologies. One hundred of the original six hundred employees will be able to work there. In addition to the Lightyear 0 cars, part of the bankrupt estate will also be auctioned. It is not clear what will happen to the proceeds from the auction.
READ ALSO: Company behind 'the car of the future' bankrupt: "I'm surprised it took so long" (+)
---
---