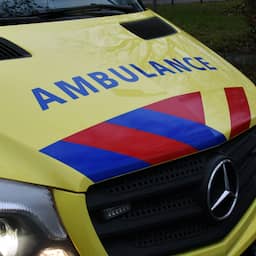 Diving teams rescued two drowning people from the water in the Maas near Maastricht on Sunday afternoon. One of them has died. The other was taken to hospital. They had ended up in the water after their boat capsized.
At the height of the Sluisdijk, the people on board ended up in the water around 1.30 pm. This happened after they had sailed over the dam in their boat, probably because of the strong current. As a result, they also drifted quite a bit, according to a spokesman for the South Limburg Security Region.
The first drowning person was pulled out of the water alive and taken to the hospital. The second drowning man was taken out of the water a little later near Itteren. This person had passed away.
The emergency services raised the alarm after an initial report. Among other things, a police helicopter and a German trauma helicopter have been called up. The fire service has also deployed boats. The helicopters flew over the water in search of the drowning people.
A further investigation is underway into the cause of the accident.
---
---