---
Apr 01, 2023 at 4:14 PMUpdate: 10 minutes ago
The razor-sharp fangs of the tyrannosaurus rex were not quite as visible as in the movie Jurassic Park. Instead, the terrifying teeth of "the king of the dinosaurs" were hidden behind scaly lips, scientists say in a new study.
So the mouth of a T. rex resembled that of a lizard more than that of a crocodile. The researchers published their findings in the scientific journal Science.
Scientists examined an excavated large tooth that had been in the mouth of a Daspletosaurus, a dinosaur related to the T. rex, for at least 500 days. The tooth showed no signs of major wear. The findings are consistent with other studies of teeth from T. rexes and other theropods.
The large teeth of alligators are usually damaged. The tooth enamel and dental bone of crocodiles are also often badly affected, because their teeth are exposed. This was hardly the case with the teeth of T. rexen. In addition, according to the researchers, it often took a year for a T. rex's tooth to be replaced. This happens much faster with crocodiles.
The scientists also found small cavities in the jaws of dinosaurs related to T. rex. Living lizards also have those holes in their mouths. These cavities supply lips, gums and nerves with blood.
Other researchers are not immediately convinced. For example, paleontologist Julien Benoit, who was not involved in the study, tells The Washington Post that he wants more dental fossils examined before jumping to conclusions. The study does, he says, provide more evidence that T. rexes had lips. "But the debate is not over yet."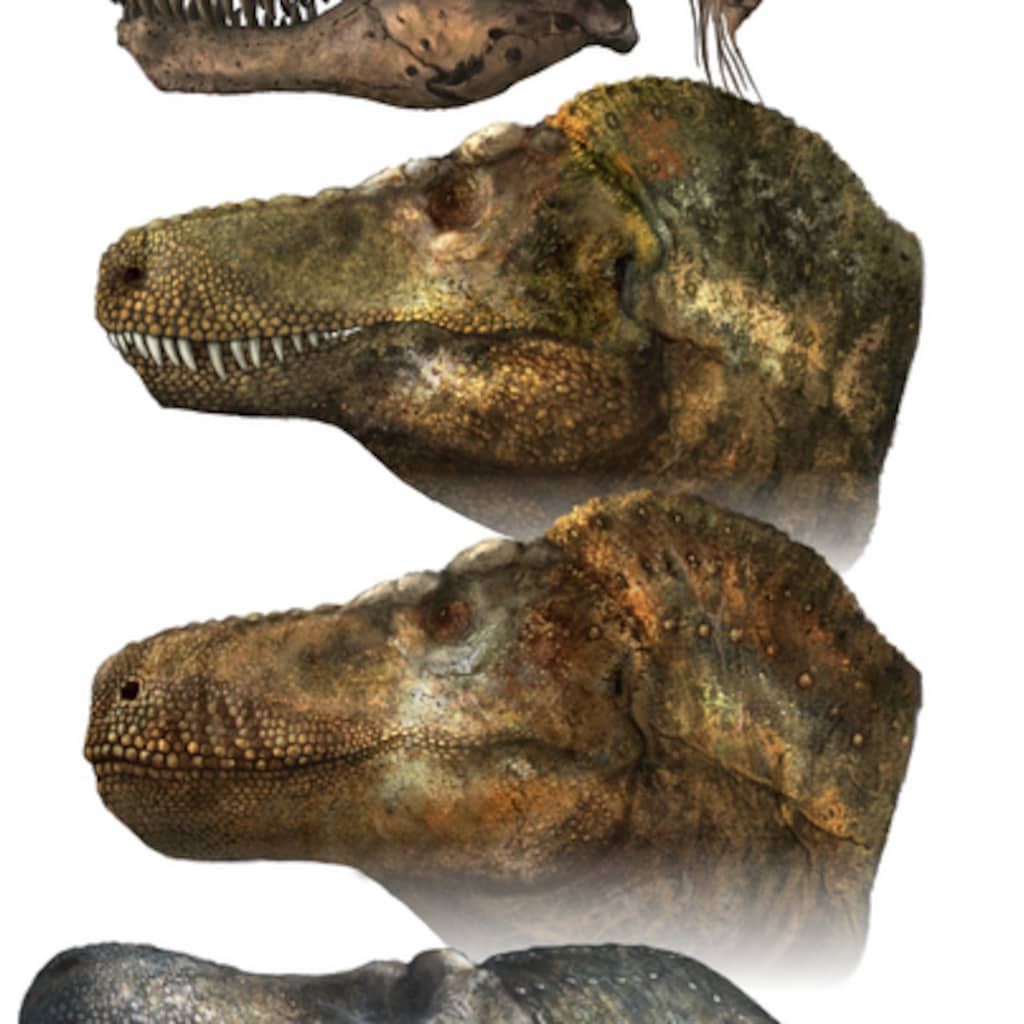 A reconstruction of what a T. rex would have looked like without (top) and with lips (bottom). Photo: Mark Witton
---
---