Netflix' Under the influence (2022) is based on the true story of Francisco Ferreras and his wife Audrey Mestre, a famous couple in the world of freediving. The fictionalized film suggests that Ferreras killed his wife on purpose. He filed a libel suit on Wednesday.
A painful accusation
Freediving is an extreme sport in which divers descend hundreds of meters without oxygen. In 2002, Mestre was killed while attempting to dive. The device that was supposed to bring her to the surface malfunctioned. In the Netflix movie we follow Pascal Gautier and Roxane Aubrey. Gautier is portrayed as rude and jealous of Aubrey's success. At the end of the film it is implied that Gautier is responsible for Aubrey's death.
I don't understand how people can do such a thing. They turned the story around. They brought it the way they wanted it and that really hurt me.

Francisco Ferreras
Netflix's Precautions
The film contains a disclaimer explaining that it is fiction and that any resemblance to true stories is purely coincidental. It does say that the story is inspired by real events and closes the film with a photo of Mestre and a short account of her death.
Director David M. Rosenthal faces the charge with confidence. Even before his project went into production, he was advised by lawyers and he therefore suspects that Ferreras has no case. In the years since the event, the media has paid a lot of attention to the tragedy. For example, Ferreras was already criticized in an earlier documentary and his former business partner Carlos Serra wrote a book in which he condemned Ferreras and held him responsible for Mestre's death.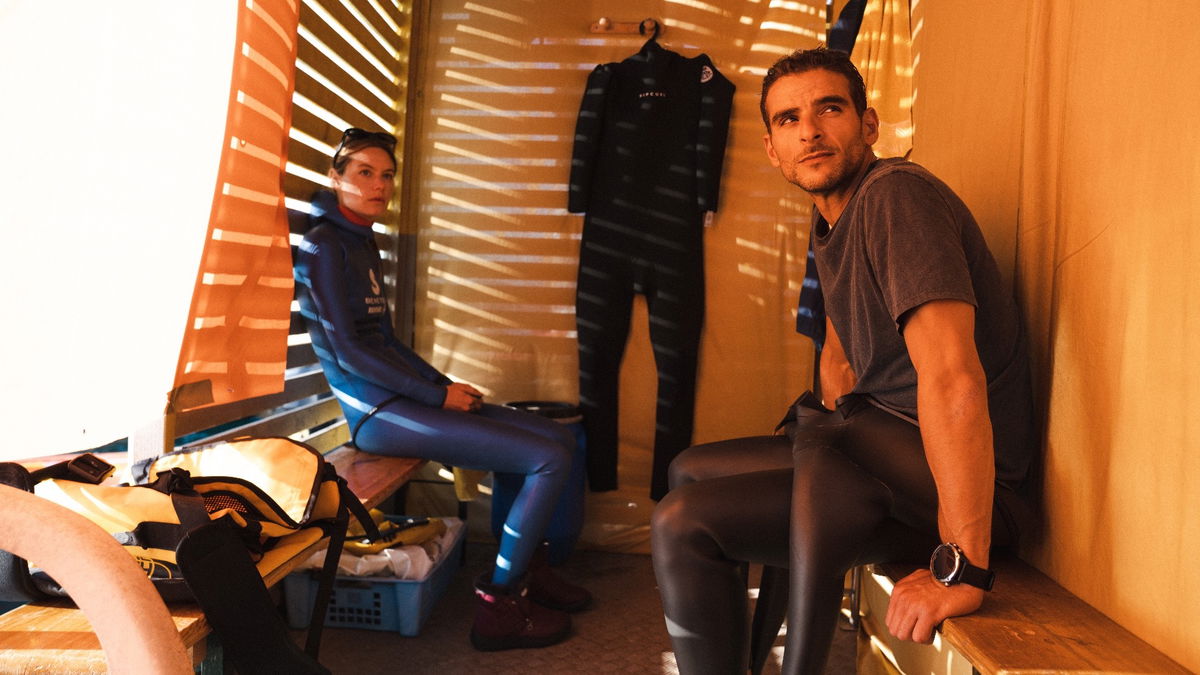 Still 'Under the Grip' via Netflix
Ferreras in media
Ferreras insists it was a terrible accident and he also wrote a book. He's eager to release his own documentary and has even been in contact with director James Cameron for a while to work with him on a movie project that would involve Jennifer Lawrence. According to Ferreras, the makers of Sous Emprise have not contacted him. He tried to watch the film, but halfway through it became too much for him.
As the movie progressed I started to suffer more and more. It was so disturbing. Imagine seeing a movie about your life without knowing it beforehand, a story with your dead wife (…) They portray Audrey as if she cheated on me. She was an angel.

Francisco Ferreras
Netflix declined to comment. 5.8 Watch on Netflix • Roxana Aubrey decides to give up her studies and flee her life in Paris for a free diving course in the south of France.
Beeld: Still 'Sous Emprise' via Netflix
---