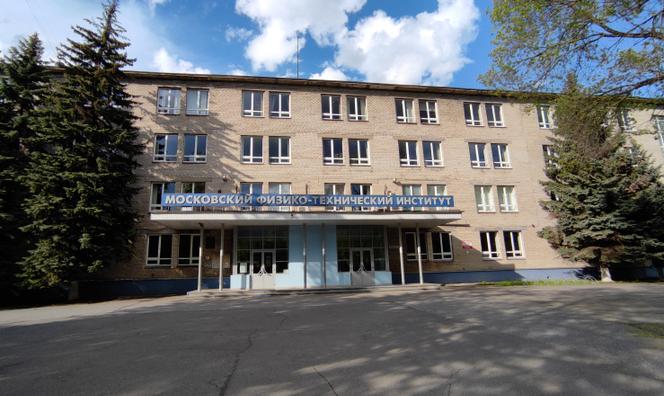 The Moscow Institute of Physics and Technology (MFTI), in May 2022. WIKIMEDIA COMMONS
Perhaps worried about their own audacity, they repeat it in all tones, on all the social networks they have invested in: their demands have only a "local character", limited "to the borders of the campus". Yet the struggle of students at the prestigious Moscow Institute of Physics and Technology (MFTI) speaks volumes about the zeitgeist in Russia.
At the heart of the conflict, an education reform providing for the compulsory learning of Chinese, in addition to English, for the some 6,000 students of this elite university. This reform announced at the end of March should come into force from the start of the next school year. It also implies the disappearance of the other languages ​​previously offered – Spanish, French, German…
In detail, students would continue to learn English during the first two years of study, before having to add Chinese lessons to their curriculum for four years. The other languages ​​would no longer be available except as options – paid for – not taken into account in the diploma. "At present, 27% of scientific articles published in the fields of competence of the MFTI are in Chinese," advances the management in an internal document. The researchers estimate that, by 2030, half of the technical publications in the world will be published in the language of our eastern neighbour. »
"Absurd and harmful"
Petition in support, more than a thousand students have already expressed their opposition to this "absurd and harmful" reform. While they recognize that "the appearance of Chinese in our university is in itself a good thing, which offers new opportunities in a changing world", the signatories believe that "the number of collaborations between our scientists and Chinese scientists n 'has not reached such a level that it would make learning Chinese necessary'.
More broadly, students ask to retain their "freedom of choice", while language teaching is a recognized strong point of the MFTI, a university that shines in the training of physicists, biologists, mathematicians, engineers…
Another fear is the university's ability to provide quality education to a large number of students, while it currently has only a dozen Chinese teachers. More than the general trend, it is this haste that raises questions. "It's no secret that geopolitical changes are taking place at the moment and that they affect all of our lives," Ilia Zakharov, 22, chairman of the council, told Le Monde, in a very diplomatic way. student, at the forefront of the sling.
You have 48.29% of this article left to read. The following is for subscribers only.
---
---