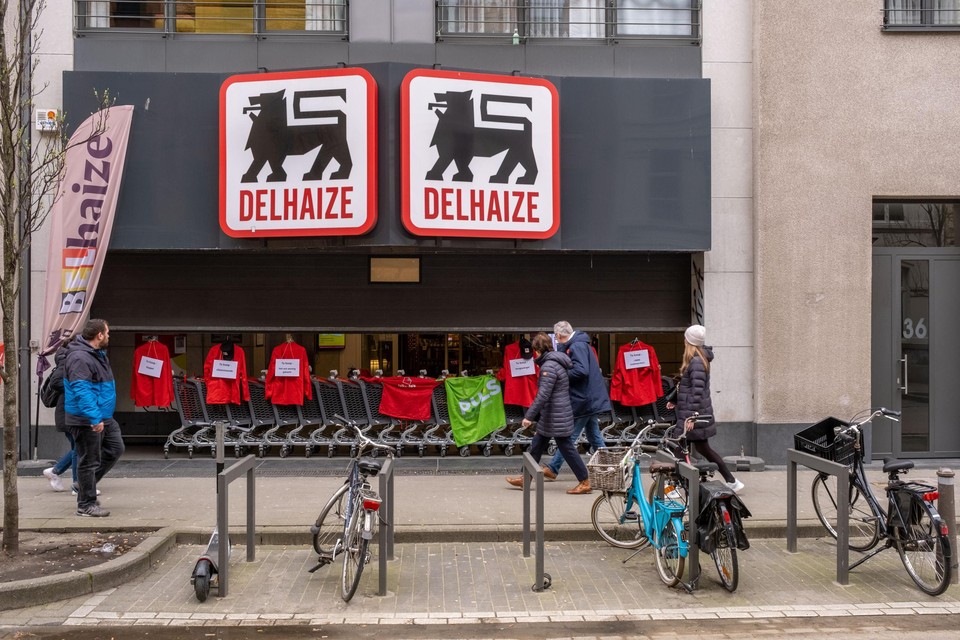 On Saturday, 73 of Delhaize's own stores were closed due to a strike by the staff. That is more than during the week, spokesperson Roel Dekelver reported on Saturday. 55 stores under own management are open. No depots will be blocked on Saturday.
gjsBron: BELGIAN
Today at 10:36
At the beginning of March, Delhaize's management announced its intention to privatize its 128 stores under its own management. This led to a lot of protest and numerous shops have been closed for weeks, especially in Wallonia and Brussels.
READ ALSO. Fewer actions during Easter holidays because Delhaize staff want time for family, although that is not the only reason: "The dissatisfaction has not gone away"
None of the 22 stores under own management will be open in Brussels on Saturday. In Wallonia, 10 out of 41 shops are open, in Flanders 45 out of 65. Since the start of the actions, more shops have been closed on Saturdays than during the week.
READ ALSO. "Yesterday two more trucks full of fresh vegetables were thrown away": local suppliers see turnover halved due to Delhaize actions
The unions also announced a "solidarity action" for Saturday in about 40 stores. In Flanders, these are stores in Hasselt, Houthalen, Sint-Truiden, Roeselare, Ledeberg, Wondelgem, Sint-Kruis (Bruges), Antwerp, Deurne, Berchem and Kessel-Lo. ABVV, ACV and ACLVB also come together at all 22 Brussels Delhaizes under own management, as do eight Walloon stores. The unions want to ask the customer to show solidarity with the employees of the supermarkets under their own management.
Over the past Saturdays, more shops continued to arrive. A week ago, for example, there were 96 closed branches.
---
---