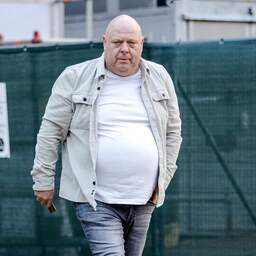 By our entertainment editors
---
March 31, 2023 at 2:30 p.m
The municipality of Terneuzen has imposed a penalty of 200,000 euros on the Oostappen Group of reality star Peter Gillis, because his company illegally housed migrant workers at the Marina Beach holiday park. In addition, the municipality announced that it would demand a new penalty of 400,000 euros if the migrant workers are still on Marina Beach in three months' time.
In 2018, the municipality already imposed a penalty of 100,000 euros for illegal housing of migrant workers, but the Massa is Kassa star appealed against this. The Council of State has yet to make a ruling on this.
New checks in 2021 showed that migrant workers still lived in the park. The municipality then announced in 2022 that it would impose a penalty of 200,000 euros. The park has since been checked several times again, each time showing that migrant workers were still living there. That is why the penalty is now collected.
To encourage Gillis to stop the violations, a new penalty of 400,000 euros is promised. He can get rid of that if he no longer houses migrant workers at Marina Beach within three months.
"Unfortunately, the Oostappen Group continues to break the rules," says mayor Erik van Merrienboer. "If it is established that there are violations of the zoning plan, we must enforce and ensure that the violation stops. That is why we proceed to collect imposed penalty payments and we impose increasingly higher penalty payments for new violations."
Last Wednesday, Gillis' company also received a penalty from the municipality of Peel en Maas (Limburg). Gillis also has to pay the amount of 1 million euros here because of the illegal accommodation of migrant workers, this time at holiday park De Berckt in the Limburg village of Baarlo.
---
---