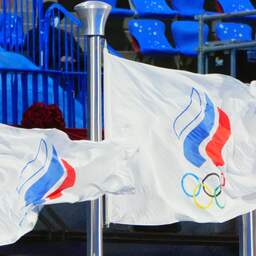 ---
March 28, 2023 at 05:02
The International Olympic Committee (IOC) will meet in Lausanne on Tuesday about the biggest headache file in the run-up to the Paris Olympics. Can athletes from Russia and Belarus compete under a neutral flag next year? Opinions are divided.
For example, the Dutch boxing federation, like many other countries, decided to boycott the recent World Cup in India, because Russians and Belarusians were 'just' allowed to participate under their own flag. However, the young boxer Megan de Cler did not want to give up her World Cup dream and went to New Delhi without the association. The boxing association then announced that she is no longer welcome in the national team.
A similar scenario looms in fencing. The international fencing federation recently decided that Russians and Belarusians are welcome again, including at the World Championships in Milan. The Dutch federation KNAS then talked to the fencers to hear how they view this.
"We have not yet taken a formal position," says KNAS director Teun Plantinga. "We don't want to do that without including the athletes in it. This is far too complicated and important for that. We are dealing with athletes who dedicate their entire lives to reaching the Games. But there are also moral sides."
Ukraine demands that Russians be banned from Games
When Russian soldiers invaded Ukraine early last year, the IOC imposed various sanctions on Russia and its ally Belarus. For example, they are not allowed to organize international events. Athletes from both countries are only allowed to compete under a neutral flag, but in many sports they do not participate at all.
Ukraine insists time and time again that Russia and Belarus should be banned from the Paris Games. However, the IOC said a few months ago that it would investigate under what conditions individual athletes from these two countries can participate in international events and therefore also in the Games.
According to the IOC, athletes cannot be excluded on the basis of their origin. The qualification process for Paris has started in many sports. So the IOC has to make a decision quickly.
The Dutch sports umbrella organization NOC*NSF supports the line of the IOC to investigate whether Russians and Belarusians can participate under a neutral flag. "Our heart is with Ukraine. But the athletes are central, because they have been working towards this event for years. We try to keep athletes and politicians separate as long as possible," said a NOC*NSF spokesperson. "But it's a struggle that the entire sporting world is increasingly facing."
---
---