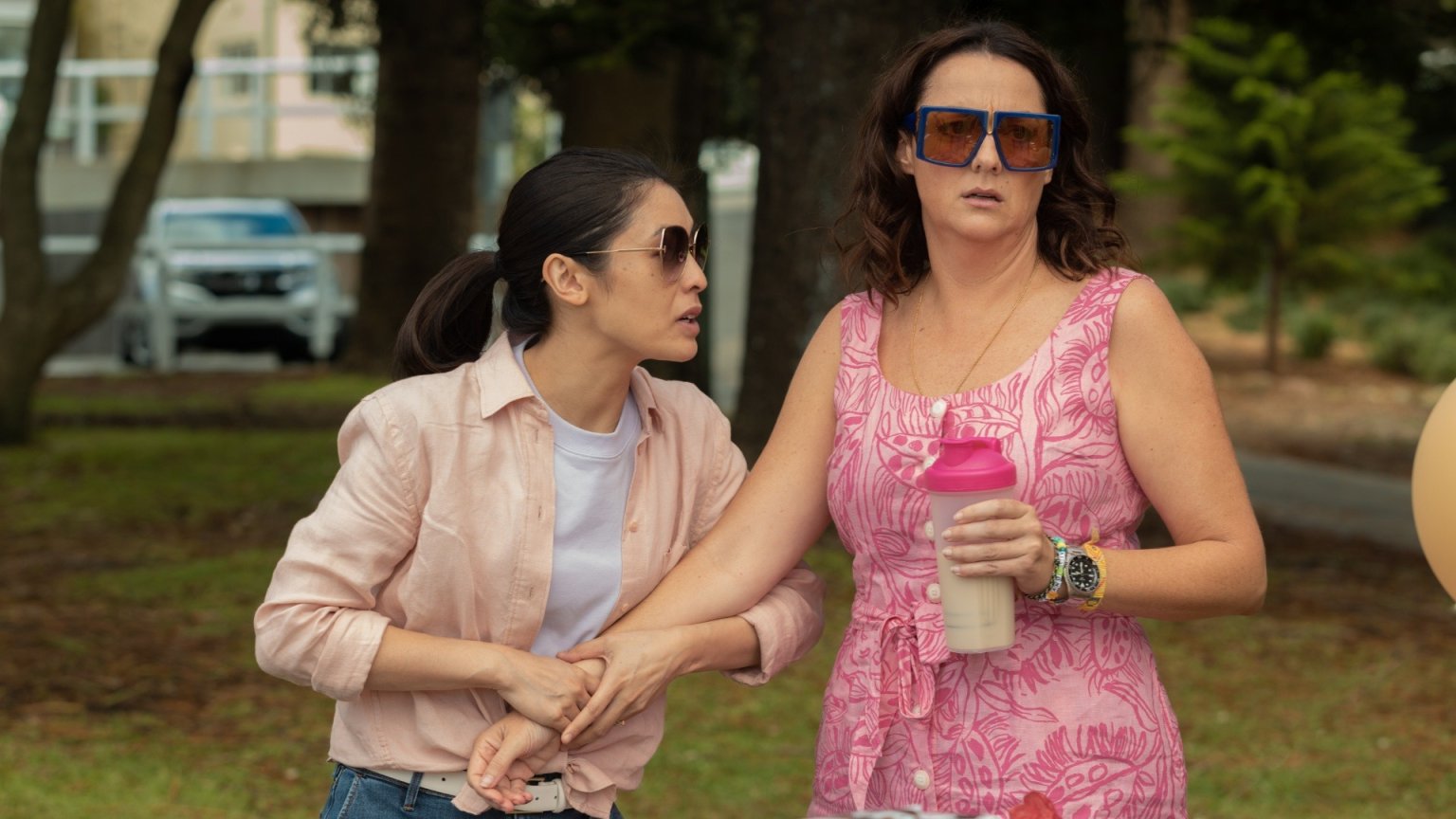 It seems like a hype these days: cleanses, excessive exercise, fasting and other bizarre diets. Wellmania (2023– ) is the Netflix series that has to deliver a genius answer. The life of Australian Liv Healy (Celeste Barber) looks good, but her health is failing her. In eight episodes we see how the culinary journalist tries to get her life back on track. However, it is not as easy as Liv envisions.
Liv Healy gets the chance of a lifetime when she's asked to be a judge on a cooking show. She now has quite a reputation as a restaurant critic and writer and does everything she can to keep it that way. When Liv leaves New York for Australia to visit family, her bag – including green card – is stolen. If she also fails the medical examination, her dreams in America seem to fall apart. In the days that follow, Liv does everything she can to live a healthier life in order to return to work in Manhattan.
Original story
With this storyline, Netflix is ​​fairly original within the usual range of comedy and romance. The streaming service owes all this to the book of the same name by Brigid Delaney. With this angle, Wellmania makes an ambitious attempt to poke fun at the popular hypes, but fails to succeed within eight short episodes.
Egocentric character
It's refreshing how Liv is portrayed as an 'ordinary woman' in her late thirties. It's an entertaining point of view, because the character shows well that they too (and not just teenagers) sometimes have life not quite on track. Comedy actress Celeste Barber has mastered this role seamlessly.
That says everything about the main character. Liv has a selfish personality, which makes it hard for the viewer to keep going for eight episodes. She can only talk about herself, so viewers will soon be done with the character. For strong character development, the viewer does not have to start Wellmania, because Liv never really experiences real growth. That's a shame for a series that is completely focused on mental and physical development.
Entertaining storylines
Fortunately, Netflix does involve a number of other characters in the story that somewhat compensate for Liv's annoying character traits. Brother Gaz struggles with his love life as his wedding to his boyfriend approaches. Best friend Amy tries to bring intimacy back into her relationship, but fails miserably. Liv's mother isn't sure what she wants out of life as she approaches retirement. They are entertaining storylines that the viewer earns more from in Wellmania.
Airy matter
The latest addition to the Netflix range is a great snack for viewers looking for light-hearted material, but Wellmania doesn't get more than that. The series is certainly funny at times due to the many absurd moments and it also feels refreshing within the current Netflix landscape. On the other hand, it is a shame that the series focuses too much on a self-centered main character and thus completely misses the essence of the original story.
Beeld: Still 'Wellmania' via Netflix
---