---
March 28, 2023 at 8:49 p.m
In France, there were also clashes between demonstrators and the police at pension protests in various places on Tuesday. The protests were less violent than last Thursday. Fewer people had come to the demonstrations.
In Paris, protesters threw projectiles at police. Officers responded with tear gas. According to the police, 22 people have been arrested in the capital. In Nantes, a bank branch of BNP Paribas and cars were set on fire and in Lyon, police deployed a water cannon. There were also riots in Rennes, Bordeaux and Toulouse.
Rail traffic was again disrupted by the strikes and tourist attractions such as the Eiffel Tower, the Arc de Triomphe and the castle of Versailles remained closed.
According to authorities, 740,000 people demonstrated across the country on Tuesday, 93,000 of them in Paris. Trade union CGT speaks of 450,000 demonstrators in Paris.
CGT reports on Tuesday that garbage collectors in Paris will end their weeks-long strike on Wednesday. The city is marred by rubbish heaps as a result of the strike.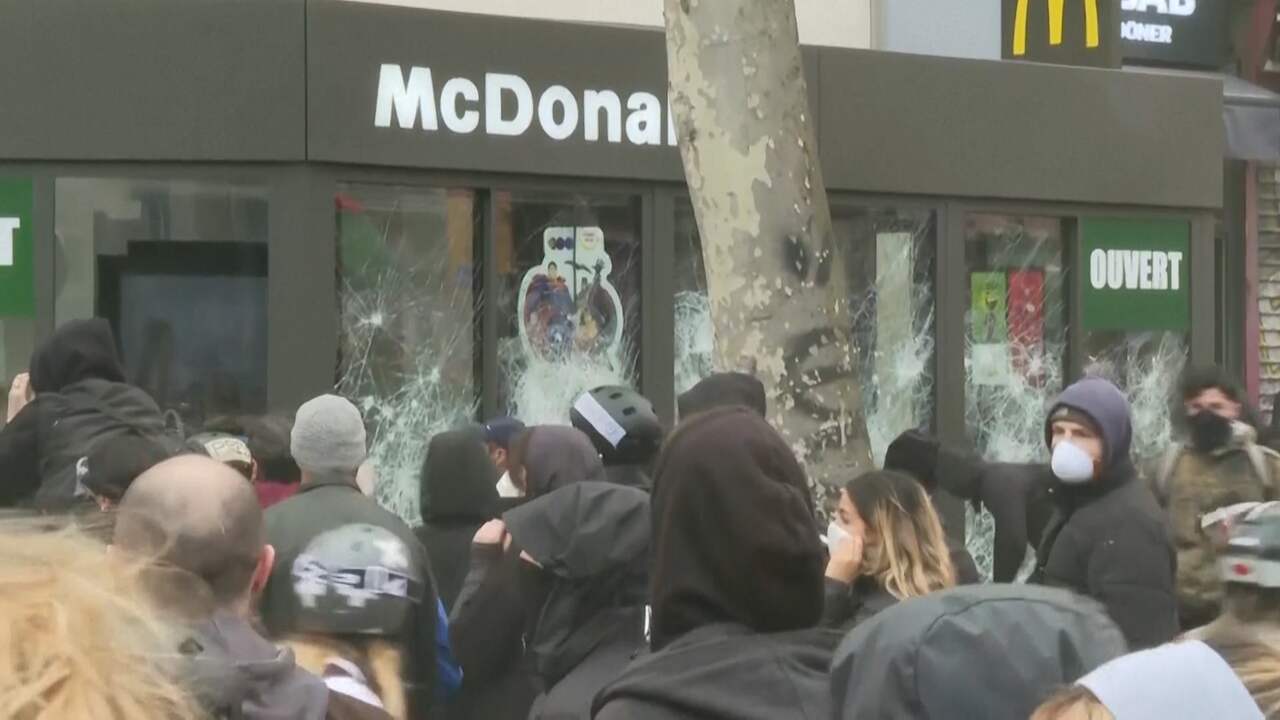 0:45 Play button
Record number of agents on the move
The French government deployed 13,000 agents. That is the largest number since the outbreak of the pension demonstrations, according to the French government. About 5,500 agents are deployed in Paris.
Demonstrations against the pension reforms have been going on since mid-January. Protests have been taking place every day since the government pushed through the plans on March 16 without a vote in parliament. They regularly get out of hand, especially in Paris.
Tuesday is the tenth national day of action against the pension plans, which includes raising the retirement age and the minimum number of working years for a full pension.
In addition to demonstrators and rioters, the police also received strong criticism. Agents are accused by human rights organizations, among others, of excessive force and arbitrary arrests during the demonstrations in recent months. There are seventeen investigations into the actions of agents.
---
---