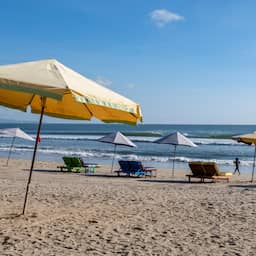 If you think you can book a holiday for a bargain price, hundreds of euros will be added. 'Deception with lures', the Consumers' Association calls it. According to the organization, promotional prices for travel are often not available.
The Consumers' Association took a closer look at three hundred trips from twelve travel providers. In 83 percent of the cases, the holiday could not be booked for the offer price.
The trip sometimes turns out not to be available at all or the price changes as soon as the traveler starts booking. There are also all kinds of costs and mandatory contributions during the booking process, such as booking costs and tourist tax. Those costs can amount to 462 euros.
When booking a holiday to Cyprus for two people with an offer price of 450 euros at D-trips, the Consumers' Association eventually arrived at double the amount.
"A trip must be bookable for the advertised price," emphasizes Consumer Association director Sandra Molenaar. She calls the research results "shocking". "All unavoidable costs must be included in the price and listed directly."
The Consumers' Association has submitted a complaint to the Advertising Code Committee and is asking competition watchdog ACM to intervene.
---
---