---
March 28, 2023 at 2:55 p.m
A hooded seal was born on the beach of Vlieland on Monday morning. That is special, because the seal species is normally found in the polar region, says the Vlieland seal guard Willem to NU.nl.
The animals are hardly found in the Netherlands. Willem has only seen a hooded pup once, and that was 25 years ago.
Willem found the puppy after his daily tour on the beach on the tractor. "At first I thought I saw a dead seal. But later I saw that the mother was bleeding and I saw the pup," says the seal guard. "The puppy has a grey-blue spotted coat. He has a boxer's head." Experts from Seal Center Pieterburen have viewed images of the pup and confirmed that it is a hooded seal.
The puppy is lying with his mother on the Vliehors. This is a large nature reserve that is not accessible to hikers during the week, because part of it is a military training area. The puppy can therefore grow up here in peace. "He only stays with his mother for five days. Then the animal already weighs 50 kilograms," Willem explains. Then the mother leaves her cub and the pup is left alone.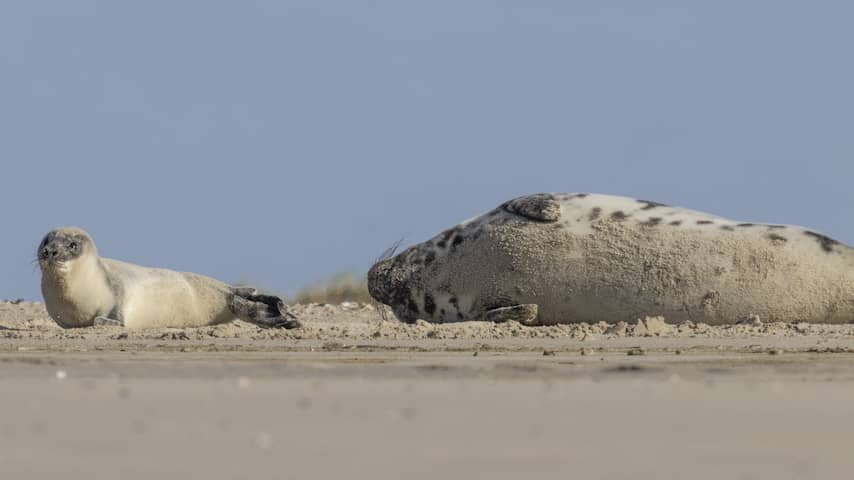 The hooded pup with its mother on the beach.Photo: Gerard Koster Joenje / Vlielandplaten
Klapmuts can weigh up to 300 kilos
Immediately after giving birth, the mother is still very protective. "If you stand at a distance, it's nice. But if you get too close, she will get into the fighting position," says Willem.
The seal species normally lives in deep, cold water around pack ice. For example in the Arctic Ocean. They prey mainly on fish and squid and can weigh up to 300 kilograms.
Pieterburen calls on people to leave the seals alone when the Vliehors is open to the public again. The hooded cap is on the red list of nature organization IUCN. This means that the seal is an endangered species.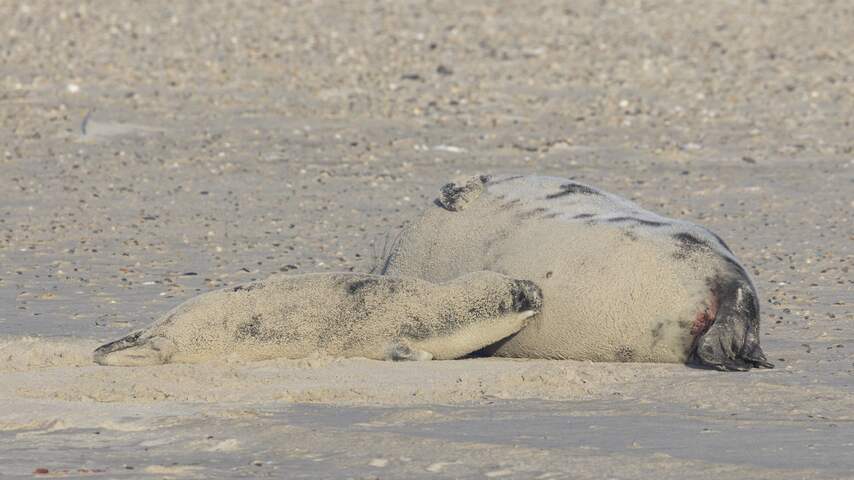 The hooded pup is suckled by its mother.Photo: Gerard Koster Joenje / Vlielandplaten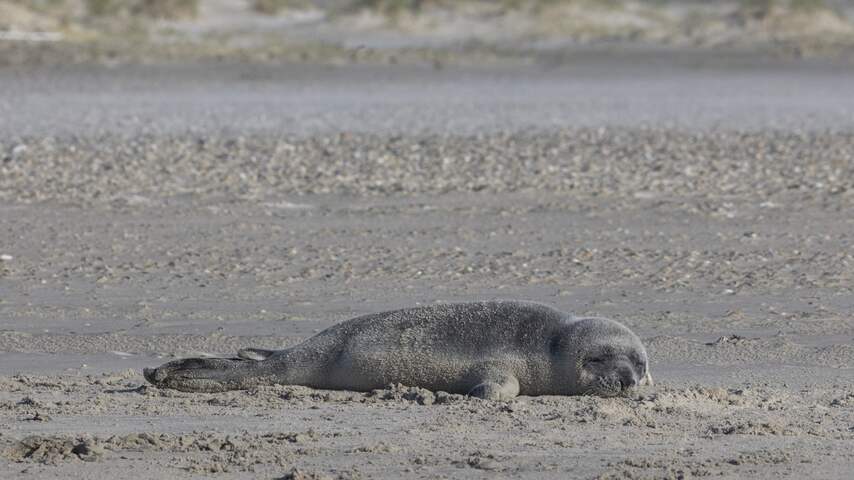 Photo: Gerard Koster Joenje / Vlielandpictures
---
---