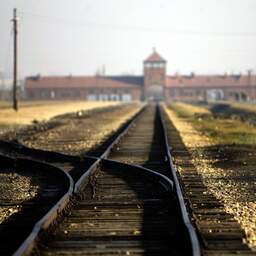 A photo of Auschwitz was accidentally used in the EditieNL broadcast. The news program then apologized via Twitter.
"In today's broadcast, we mistakenly showed a photo of Auschwitz. This should never have happened. We apologize for this mistake," EditieNL said on Twitter.
The photo of a railway in the Polish concentration camp was used in an item about the railway system in the Netherlands.
The piece mentioned figures about the Dutch rail network, such as the number of kilometers of train tracks in the Netherlands and the number of stations. Several viewers noticed EditieNL's mistake and shared images of it on social media.
---
---