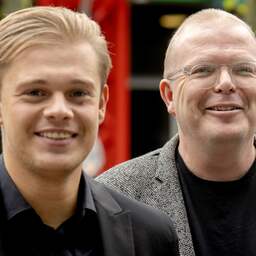 YouTube channel RoddelPraat removed a video at the request of de Volkskrant on Monday. In the video, presenters Jan Roos and Dennis Schouten discussed the affair of NOS Sport presenter Tom Egbers.
In the video, Schouten and Roos mentioned the name of a journalist with whom Egbers would have had the affair. Lawyer Jens van den Brink has asked RoddelPraat on behalf of the newspaper to remove the video, because the name mentioned is incorrect.
A few weeks ago, de Volkskrant published an article about transgressive behavior on the NOS sports editors. It says that presenter Egbers is guilty of harassment and intimidation. For example, he would have abused a woman with whom he had a relationship.
Recently it has been claimed several times that the woman in question also works for de Volkskrant, but that this is not mentioned in the article. Editor-in-chief Pieter Klok denied to the ANP last week that she works at the newspaper.
---
---